France Reports More Bluetongue Outbreaks
FRANCE - More outbreaks of bluetongue have been reported in France in the last month, and progress has also been made on vaccinating sheep in Tunisia.
Over 2600 sheep have been vaccinated in the Medenine region of Tunisia, according to the country's latest report, and there have been no new outbreaks there recently.
In France, eight outbreaks were reported on 11 March, three outbreaks on 18 March, and one on the 25 March.
The outbreaks occurred in Puy-de-Dôme, Loire, Nièvre and Ariège regions.
In all, there were 23 cases in cattle across these outbreaks, out of a susceptible population of over 3000.
Recently, experts have suggested there is an 80 per cent chance of the disease spreading to the UK.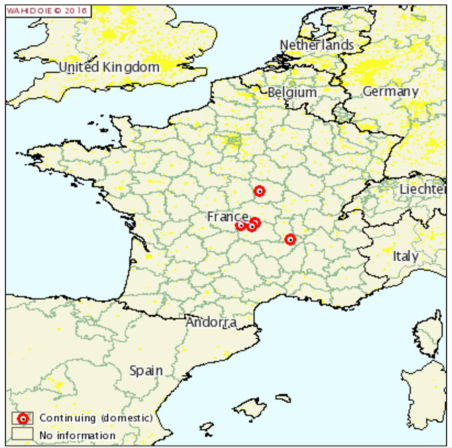 Further Reading
You can visit our Bluetongue information page by clicking here.
TheCattleSite News Desk