FMD Breaks Out on Moroccan Cattle Farm
MOROCCO - A new outbreak of Foot and Mouth Disease (FMD) has been reported on a farm in western Morocco.
The outbreak in Lammaride, Bouhmane, Sidi Bennour, affected cattle and sheep and all 17 cattle and 14 sheep on the farm were destroyed as a result.
The source of the outbreak is unknown.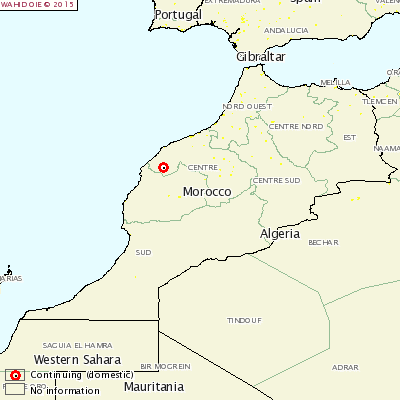 TheCattleSite News Desk