Patagonia, Bolivia, Brazil Welcome Disease News From OIE
SOUTH AMERICA - Latin American countries are striving to reopen beef trading outlets after the annual meeting of the World Organisation for Animal Health (OIE) gave a confidence boost to animal health.
The 178 member countries on the OIE scientific committee renewed the health status of Brazil, Argentina and Bolivia at the organisation's French headquarters in Paris.
The confirmation is seen as a platform for the respective countries to begin rebuilding trade relations and strengthen the beef industry internally.
Brazil
Following the OIE meeting, Brazil's status for Bovine Spongiform Encephalopathy (BSE) has been classified as 'negligible risk'.
This comes as a great relief after the most recent atypical BSE case to be found in the country in Mato Grosso.
Discussing the case, which was confirmed early last month, Agriculture Minister Neri Geller said: "It has been reiterated that the case posed no threat to public health.
He added that the Mato Grosso case had not stopped international authorities from recognising the 'robust health work' in Brazil.
Furthermore, Brazil received acknowledgment for being free of peste des petits ruminants.
Argentina
All of Argentinian Patagonia is now free of foot and mouth disease without vaccination requirements.
Government officials say the addition of Patagonia A as an FMD free zone opens up market opportunity and the process for bi-national negotiations.
"Recognition of an international body such as the OIE is the result of the efforts of the national government in health, and the ability of our technical agencies regarding monitoring, controls and applied methodology," said Agriculture and Fisheries minister Carlos Casamiquela.
He added: "It is an important step in the consolidation off trade and in opening new international markets."
"The adoption and implementation of International Health Regulations allow an improvement in trade and greater prospects for Argentina livestock relationships," said Mr Casamiquela.
New Addition to Area Free of FMD Without Vaccination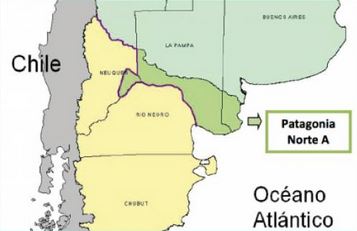 Picture Courtesy of the Argentinian Ministry of Agriculture

Bolivia
Bolivia's agriculture ministry, along with the Livestock Federation welcomed news from Paris of a free from FMD and peste des petits ruminants decision.
This is good news both domestically and internationally, according to the office of the agriculture minister.
The ministry pledged to continue to work hard alongside producers and regional mayors across the country.
Mauricio Ordonez, executive director of the national food and animal health executive stressed the hard work in satisfying OIE delegates on numerous inspections.
Michael Priestley
News Team - Editor
Mainly production and market stories on ruminants sector. Works closely with sustainability consultants at FAI Farms