People, Planet, Profit Equals A Sustainable Dairy Farm
US - Sustainability is the popular buzzword. The simple definition of sustainability for your dairy business is the ability to continue, endure or maintain, says James Paulson, University of Minnesota Extension.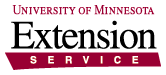 Think of sustainability as a three-legged stool like your grandparents may have used while milking. For the greatest stability, each leg has to be equal in length to support the whole system. The three standard legs of sustainability are often generally defined as economic, environment and social. For your dairy farm, let's define those legs more specifically as profit, the planet and the people.

The first priority of any business is to survive. A business has to be profitable over the long term to survive. Without generating a profit, no dairy operation can sustain itself very long without an outside infusion of capital. We also consider our financial sustainability for the future. We may not have thought of it as sustainability, but expansion decisions are most likely about sustaining a business. Very few farms are the same size as two generations ago. Your dairy operation is not sustainable unless the profit leg is stable both today and in the future.

The planet aspect of sustainability is just as important as profit because it is required to increase productivity with finite resources while meeting environmental responsibilities and regulations. In the past couple of years, the planet portion of sustainability (greenhouse gases, feeding the growing population, water quality) has received more focus from the public.

The people leg of your sustainable three-legged stool involves people in rural and urban societies. The research base is in sociology and community vitality. It is about what people think of what we do, and it is about farm families and their personal values. It is about quality of life for everyone.

Sustainability often involves choices; choices that are not black and white, but "better" or "worse."

As an individual dairy producer, you need to able to answer the question, "Is there any part of my business or anything that we are doing now that the next generation will not be able to do?" The dairy industry as a whole needs to discuss sustainability. We need to figure out how we are going to feed a growing world population in a way that keeps families in business while not compromising the ability of future generations to have the same opportunities.

Many of these topics will be discussed in the upcoming I-29 Dairy Conference to be held February 9 and 10 at the Best Western Ramkota Hotel in Sioux Falls, S.D. Details and online registration are available at www.sdstate.edu/sdces/resources/animals/dairy/i-29.cfm. You may also register by phone: contact Valerie Denison at (605) 688-4116.
TheCattleSite News Desk