No Need to Watch Grass Grow Anymore
Each spring, ranchers face the same challenge of trying to guess how much grass will be available for their livestock to graze during the summer.
Ranchers make this determination relying on boots-on-the-ground observations of rangeland conditions. But now in the Northern Great Plains, ranchers have a new forecasting tool to help them with this important decision: "Grass-Cast."
With Grass-Cast, ranchers can now base their decisions on where to graze their cattle and how many cattle to release on 38 years of historical data on weather, grass growth and seasonal precipitation outlooks. Grass-Cast processes these data to predict if rangeland grasses in a rancher's county will produce in above-normal, near-normal, or below-normal amounts.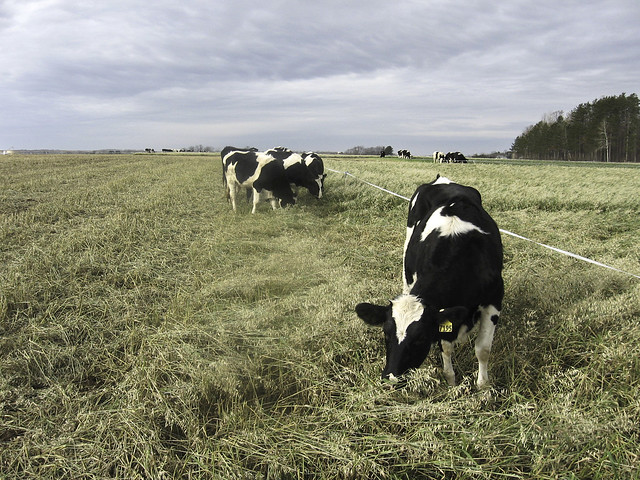 Grass-cast is first released in early May each year as three color-coded maps. The maps are then updated every two weeks. The tool improves in accuracy the deeper we go in the growing season. Ranchers also fine-tune the data with their knowledge of local plant communities, soil types, topography and other factors before making their final management decisions.
The tool uses well-known relationships between historical weather and grassland production. It combines current weather data and seasonal climate outlooks with a well-trusted grassland model to predict total biomass for individual counties, compared to their 38-year average.
Grass-Cast debuted in May 2018 and is a collaboration between ARS scientists in Fort Collins, Colorado, and colleagues at Colorado State University, the USDA Natural Resources Conservation Service, the National Drought Mitigation Center, and the University of Arizona.