Weekly beef and dairy digest: US meat industry moves to vaccinate workers against COVID-19
The US is considering updates to its abattoir infrastructure, and global food prices increase for the ninth consecutive month.
US beef net sales of 22,600 metric tonnes (MT) reported for 2021 were up noticeably from the previous week and up 15% from the prior 4-week average.
Increases primarily for South Korea (6,800 MT, including decreases of 500 MT), China (4,500 MT), Japan (3,800 MT, including decreases of 500 MT), Taiwan (2,400 MT, including decreases of 100 MT), and Mexico (2,000 MT, including decreases of 100 MT), were offset by reductions primarily for the Philippines (100 MT).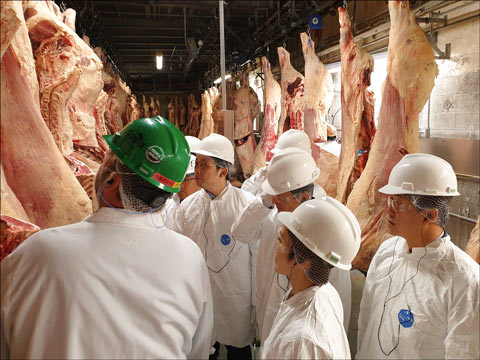 Exports of 19,700 MT were up 30 percent from the previous week and 20% from the prior 4-week average. The destinations were primarily to Japan (5,700 MT), South Korea (5,000 MT), China (3,100 MT), Mexico (1,700 MT), and Taiwan (1,100 MT).
Global food prices reach the highest level since July 2014
Global food prices climbed for the ninth month in a row during February, with the Food and Agriculture Organisation of the United Nations (FAO) food price index rising 2.4% from January.
The index now stands at 116 points, the highest since July 2014.
"The February increase was led by strong gains in the sugar and vegetable oils sub-indices, while those of cereals, dairy and meat also rose but by a lesser extent," FAO reports.
US meatpacking industry taking steps to control COVID-19 infections
US meatpacking industry officials have noted that plants now do temperature checks, carry out social distancing where possible, provide masks and have erected plastic sheets along processing lines to reduce COVID-19 transmission.
"After spending an estimated $1.5 billion on comprehensive mitigation and control measures, we see the success of the meat and poultry industry's COVID-19 response when we look at the reduction in illness in meatpacking plants over time," said Carmen Rottenberg, founder of the consulting firm Groundswell Strategy.
Rottenberg oversaw USDA's Food Safety and Inspection Service until she left the department in March 2020. Rottenberg cited statistics by the non-profit Food and Environment Reporting Network.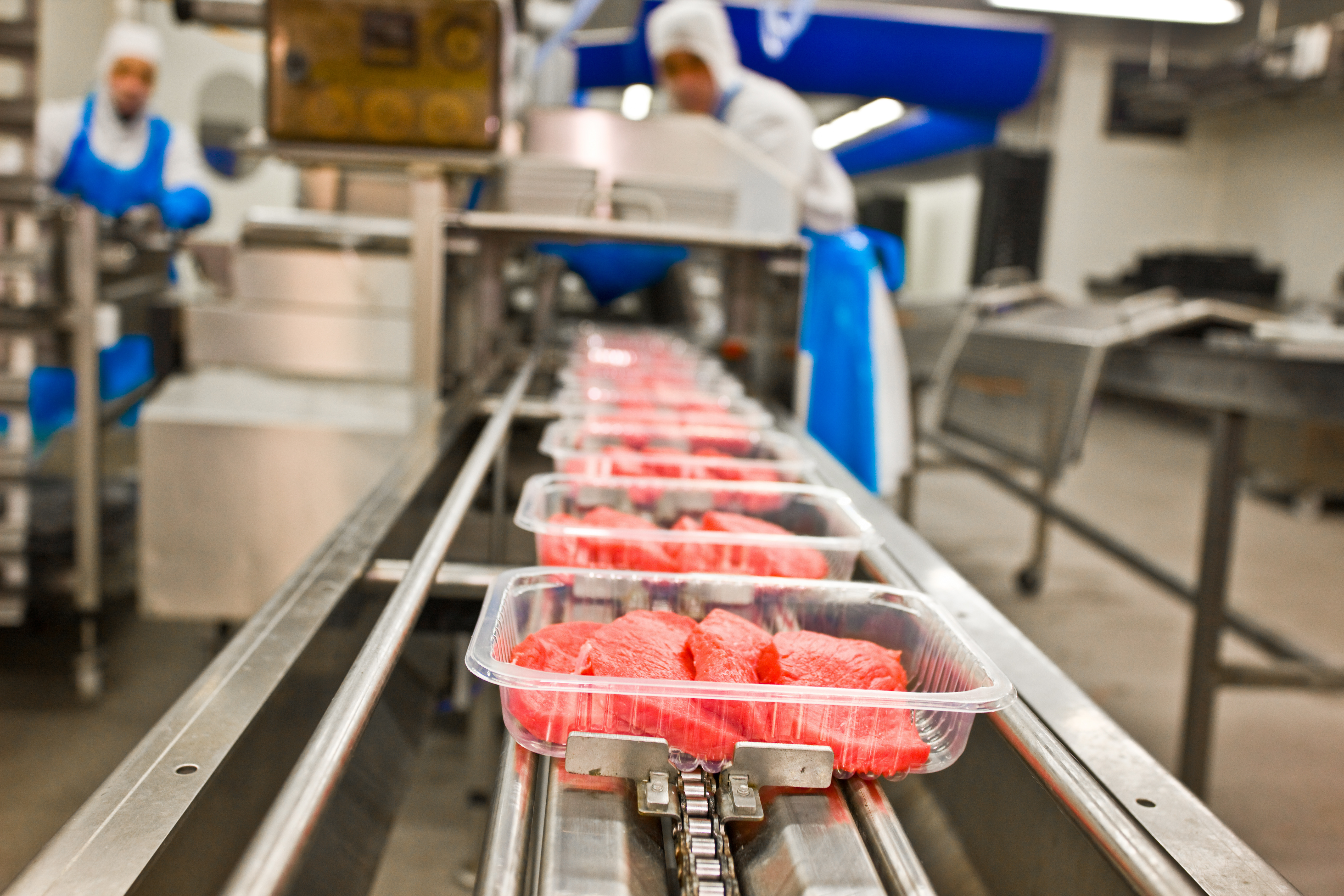 As of 21 February, the non-profit reported that infection rates are down 95% from the peak in May 2020 and that COVID-19 case rates in the general population are more than four times higher than among meatpacking and poultry workers.
The emphasis should now be on making it a priority for plant workers to receive COVID-19 vaccinations, industry officials believe. Rottenberg said the federal government should back the industry "by ensuring immediate vaccinations for these front-line workers who show up every single day so we can eat."
USDA proposes requiring Internet access at US meat, poultry plants
USDA's Food Safety and Inspection Service (FSIS) is proposing to require official meat and poultry establishments, egg products plants, and businesses receiving voluntary inspection services from the agency "have an internet connection to provide FSIS access to it for the purposes of conducting and recording inspection verification activities."
FSIS said they view Internet as a necessary service like utilities, lighting, heating and laundry services that should be provide. However, FSIS is not proposing to require those without Internet access to purchase it or upgrade their service if it is not adequate for FSIS to use.
USDA US milk production and retail highlights
Fluid milk
US milk production has potentially peaked in Florida, while output in parts of the Central US is somewhat lower due to winter weather storms. Bottlers and manufacturers are recovering from the recent winter storms in parts of the country.
In the East and West, milk producers were less affected and report that production has largely remained steady. In the East, milk volumes are fairly available; in the West manufacturers have plenty of milk available for most processing needs and Class I sales are up slightly as the pipeline refills. Some in the East have reported picking up loads from other storm hit regions for manufacturing needs.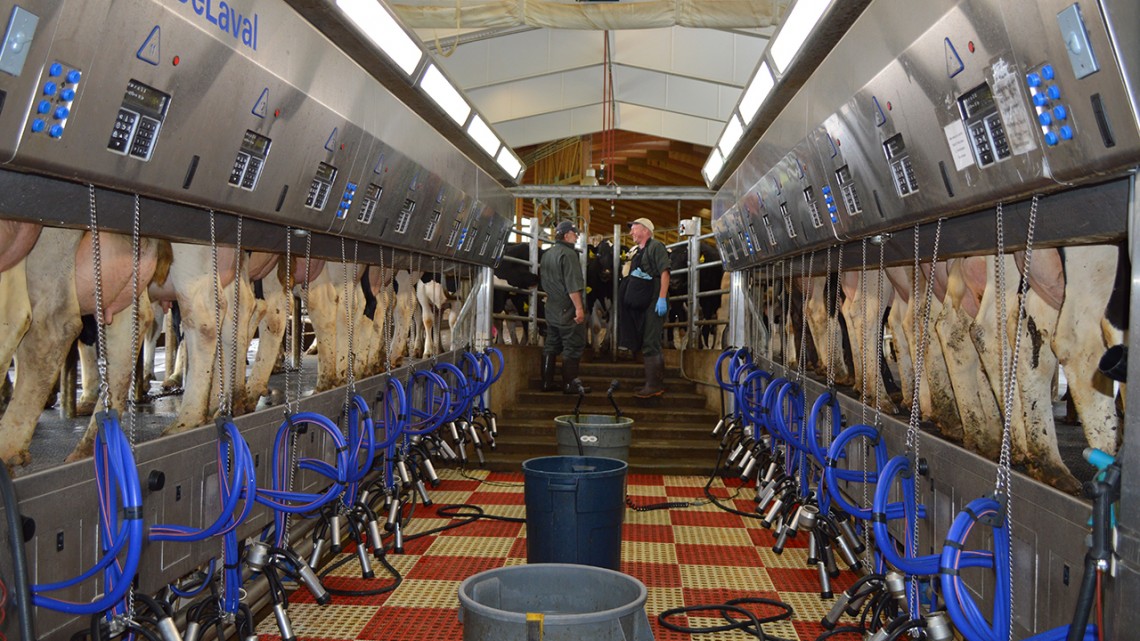 Spot milk prices rose to $2 below Class on the top of the range, but prices moved to $7 under on the low end, as the range expanded from $6.50 to $4 under the previous week. Condensed skim milk is available for spot load purchases in the East and West as inventories remain high. FOB cream multiples for all classes are 1.05-1.26 in the East, 1.14–1.24 in the Midwest, and 1.03– 1.21 in the West.
Dry products
Low/medium heat nonfat dry milk prices shifted downward in the mostly series across the US, while high heat prices have shifted slightly upwards. Following the recent winter storms in the West, many balancing plant operators who had to close have begun reopening and are again drying non-fat dry milk.
Dry buttermilk market tones have been steady to slightly firming throughout all regions, with mixed price movement. Dry whole milk prices have climbed slightly at the bottom end of the range as prices have reportedly aligned with international pricing.
Demand for dry whey is outpacing production in the Central and West regions, leaving little availability for spot purchase. In the Northeast, however, whey inventory is present for both spot and contract demands. Dry whey price ranges have moved higher in every region. Production of whey protein concentrate 34% has remained steady, while strong demand and low inventories have caused some buyers to look to foreign markets to meet their needs.
Lactose exports to Asia continue to be delayed due to shipping difficulties on the west coast. Industry contacts report that production of lactose is steady, while many are working to fulfill Q2 contracts. Most production of acid casein is committed, causing the market to remain tight and leading to a rise in prices; this is contrasted by higher production of rennet casein, which is helping to keep prices steady.
Organic dairy market news
February 2021 in-store surveys of supermarkets in selected US cities show that averages prices for organic whole milk in the half gallon container ranges from $3.00 in Indianapolis, IN to $5.84 in Pittsburg, PA.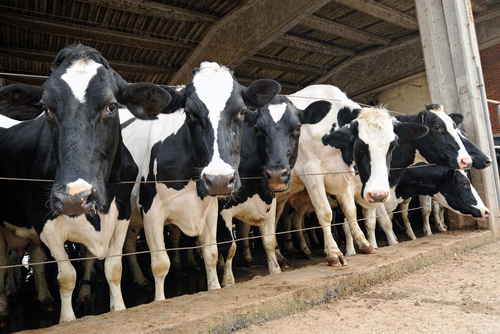 Surveyed cities that experienced noteworthy changes in average prices from January 2021, include Atlanta, GA, down $1.01; New Orleans, LA, down 60 cents; Portland, OR, decreased 15 cents. The Cincinnati, OH, half gallon, organic whole milk average price increased 14 cents, while Denver, CO and Oklahoma City, OK both grew 10 cents.
The US February 2021 simple average price was $4.05, down 5 cents from last month. For the last week of February, total organic ads for surveyed retail stores increased 46%. Organic cream cheese, 8 oz packaging, had the largest percent in ad changes, increasing 1,512%, respectfully. Total organic milk ads increased 43% compared to last reporting week.
In the Southwest and Southcentral regions, organic dairy ads increased 151% and 111%, respectfully. Organic milk and yogurt advertisement totals increased 141% in the Southwest region this week.
National retail report
As weather has cleared up across much of the country, total conventional dairy advertisements increased 23%, while organic ad numbers grew 46%. The number of conventional butter ads increased 104% weekly, while plain yogurt in 32-ounce containers saw the largest increase on the conventional aisle week to week, at over 500%. Organic cream cheese increased over 1,500% week to week, as the spring season draws near.
January cold storage
On 31 January, US cold storage holdings of butter totalled 328.4 million pounds, up 20% from the previous month, and up 33% from January 2020.
Natural American cheese holdings total 800.8 million pounds, unchanged from the previous month, but 3% more than January 2020. Total natural cheese stocks were 1.398 billion pounds, unchanged from last month, but 3% more than January 2020.
Read Jim Wyckoff's updates on the global swine industry on The Pig Site and see his analysis of the European poultry sector on The Poultry Site.
TheCattleSite News Desk


IMPORTANT NOTE: I am not a futures broker and do not manage any trading accounts other than my own personal account. It is my goal to point out to you potential trading opportunities. However, it is up to you to: (1) decide when and if you want to initiate any traders and (2) determine the size of any trades you may initiate. Any trades I discuss are hypothetical in nature.
Here is what the Commodity Futures Trading Commission (CFTC) has said about futures trading (and I agree 100%): 1. Trading commodity futures and options is not for everyone. IT IS A VOLATILE, COMPLEX AND RISKY BUSINESS. Before you invest any money in futures or options contracts, you should consider your financial experience, goals and financial resources, and know how much you can afford to lose above and beyond your initial payment to a broker. You should understand commodity futures and options contracts and your obligations in entering into those contracts. You should understand your exposure to risk and other aspects of trading by thoroughly reviewing the risk disclosure documents your broker is required to give you.