In-depth cattle population study could help to reduce emissions
Research by SRUC provides insight into Scottish beef production, finding diverse farm sizes and production outputs.
New research analysing Scotland's beef cattle population could provide insights which will help to reduce emissions and improve production.
The in-depth study was conducted by Scotland's Rural College (SRUC) on behalf of the Scottish Government.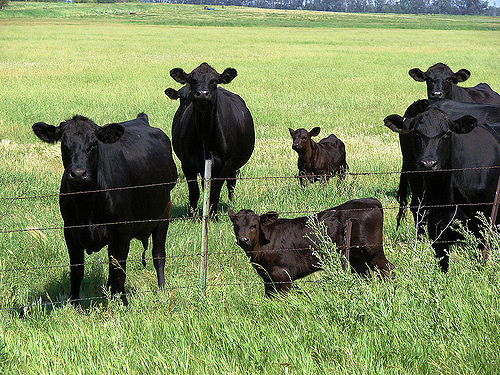 According to the study, production is unevenly distributed around the country, with only 15 percent of suckler herds having 100 cows or more but collectively accounting for half of the national herd.
This is compared to 39 percent of the businesses that have less than 20 cows, which accounted for only six percent of the national herd.
SRUC assessed the technical performance of herds by looking at things like on-farm mortality, calving intervals, calf registration rates, heifer calving ages and finishing ages.
The results showed a wide variation in performance between farms and also between years.
Steven Thomson, senior agricultural economist at SRUC and lead author of the study, said this new analytical framework examining the entire population of Scottish cattle can provide much greater insights than data derived from relatively small sample sizes, or national datasets that do not account for the dynamic nature of the industry.
He said: "Herd performance on farms is increasingly under scrutiny and this analysis allows us to demonstrate to the Scottish Government how farmers and crofters can help deliver emission reductions while maintaining output levels across the sector."
Andrew Moxey from Pareto Consulting, one of the report's co-authors, said: "The report confirms the incredible diversity of beef production across Scotland, but also reveals possibilities for the types of changes needed to reduce emissions.
"Balancing emission reductions with other policy objectives, including food production and biodiversity enhancement, will be challenging but analysis such as this helps to inform debates about how it can be achieved."
The full report can be found on the Scottish Government website.