Body Condition Scoring and Minerals Vital Pre-Calving
Keith Fahy, Drystock Adviser, Teagasc Galway/Clare outlines and recommends body condition scoring of suckler cows in the run up to calving. As minerals in silage can vary, Keith also stresses the importance of feeding minerals 4 to 6 weeks prior to calving to benefit both cow and calf health.

As we begin a new year we all continue to face challenges in relation to Covid restrictions. As farming is an "essential" service we still have to deal with vets, feed merchants, shop assistants etc to ensure the successful running of our farming enterprises. Care must be taken in reducing direct contact with others in order to reduce the spread of this virus. The activity of isolating however is not new to farmers, as any sick animals were always isolated in the past to prevent the spread of disease, we are just practicing this on a larger world wide scale now with the human race.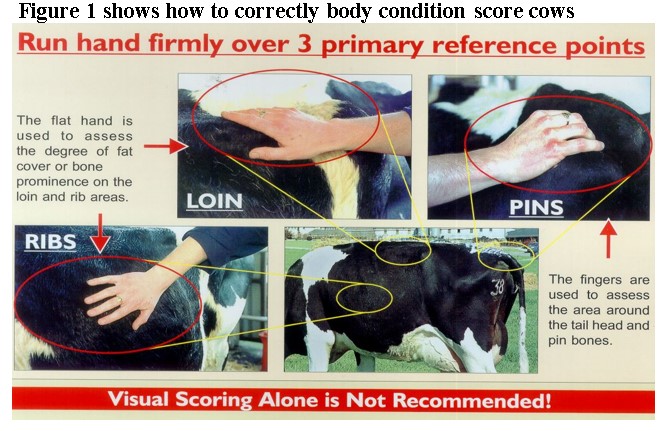 Calf Birth statistics
In relation to the number of suckler cows it must be noted that we continue to see the National Beef Herd in decline. Figures for last year to the 25th of December 2020 show ICBF recorded 847,938 beef births along with 1,508,293 dairy births, total calf births amounted to 2,356,231 the total figure for 2016 births wasn't too far behind this at 2,288,365.
Although total calf births aren't significantly different it is the shift in figures from beef to dairy that is creating discussion. Total beef births have decreased from 940,845 in 2016 to 847,938 in 2020. On the dairy side we see a shift in the opposite direction. Total Dairy births in 2016 concluded at 1,347,520 whilst last year concluded at 1,508,293 an increase of 160,773 on 2016 figures.
Body Condition Scoring (BCS)
BCS is an excellent tool in ensuring cows are in the correct condition during different times of the year. The BCS range goes from 1 to 5 with a BCS of 1 consisting of cows with a sharp transverse with no fat on tail head or hip bones with ribs prominent. At the other end of the scale a BCS of 5 is where bone structure is no longer noticeable, tail head and hip bones are buried in fat and there are visible folds of fat over the ribs. If cows are kept in the correct body condition at the correct time this will result in higher conception rates, lower calving difficulties and a reduced fodder requirement for winter where cows are housed in a good BCS of 3-3.5.
Cows below or above the required BCS of 2.5 at this time of year for spring calving herds should be identified, grouped and fed accordingly. Thin cows or cows with a BCS of below 2.5 should be fed good quality silage of 70 DMD along with 1 to 2 kg of concentrates to help improve condition as cows that calve too thin will have reduced colostrum quality and poorer energy reserves thus increasing the chances of milk fever/calving difficulties. Where cows are above a BCS of 3 they may need to be restricted or fed more average quality silage as these cows will have an increased risk of encountering calving difficulties as over fat cows will have fat deposited around the pelvic area thus reducing the amount of space for the calf to come out during calving.
Feeding Minerals
Mineral supplementation prior to calving is essential in order to ensure both cow and calf health. As minerals in forages such as silages can vary significantly it is vital that we ensure the adequate uptake of macro and micro minerals. Minerals in silage vary depending on an array of different factors such as time of cutting, soil type, type of sward, reseeds versus old permanent pasture etc. It is important that minerals are fed 4 to 6 weeks prior to calving. There are many different methods available when administering minerals to suckler cows these include, Boluses, mineral blocks/buckets, bagged/dusting, minerals through the water or feeding pre calver concentrates.
There are advantages/disadvantages to all types. A more common method in which we see farmers using would be dusting. This is where farmers buy bags of minerals and feed twice a day on top of silage. This method is one of the cheapest methods however feed space is vital to ensure all animals have access to minerals. Always read the label and make sure animals are getting the required amount. With this method usually approx. 120g/head/day is the rate. Therefore if feeding eg 20 suckler cows you will use 2.4 kg of minerals per day therefor a 25 kg bag will only last 20 cows 10 days. Ideally split this in half and feed twice a day.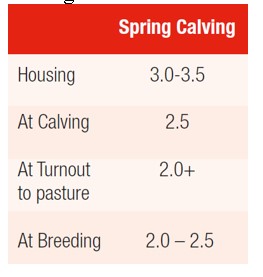 When picking the right minerals it is important to ensure the correct minerals and vitamins are in the pre calver at the correct rate. Calcium, Phosphorous, Sodium and Magnesium would be considered major elements whereas Copper, Selenium, Iodine, Cobalt, Manganese, Zinc would be Micro elements and Vitamins A, D3 and E are also essential in pre calver minerals.
A lot of minerals also are indirectly related and a deficiency in one can reduce the efficacy of another element. Care needs to be taken with Calcium as it is very abundant and there is usually enough in forages prior to calving. Too much Phosphorous can prevent Calcium uptake. Copper is essential for enzymes to work, Selenium and Vitamin E are also very important for immune function and prevent white muscle disease.
TheCattleSite News Desk