Weekly beef and dairy digest: meat prices remain firm and Spain's dairy sector poised to expand
Jim Wyckoff's latest analysis shows Spain making gains in the dairy market and meat prices remaining high.
Beef market overview
USDA says meat, dairy prices remaining firm
USDA this week said US meat prices have been slow to decline following the highs reached at the onset of COVID-19, though it noted some categories posted price decreases in the second half of 2020 and others moved higher.
US beef and veal prices fell 1.4 percent from August to September and another 0.3 percent from September to October. Meanwhile, prices for other meat categories were more mixed, with pork prices falling 1.4 percent from August to September before increasing 0.9 percent from September to October.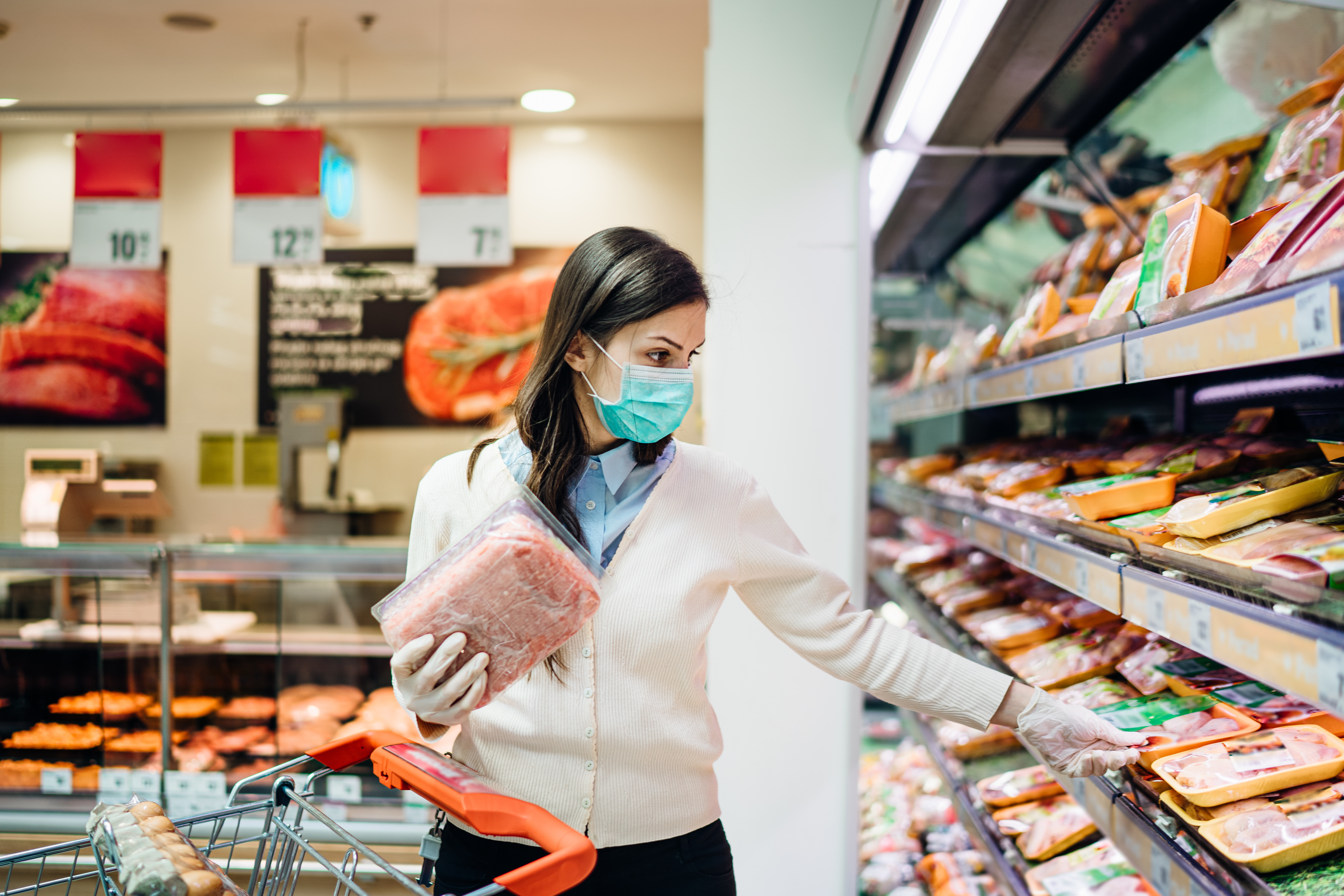 "Prices for poultry, other meats, and the category of beef and veal have been especially slow to decline from the highs reached this spring; thus, forecasts for each of these categories have been revised upward," USDA said. To date, USDA said beef and veal have seen the largest price increase among food categories, up 10 percent compared with 2019.
USDA raised the 2020 inflation forecast for the US meat category to 7 percent to 8 percent in 2020, an increase from the 6.5 percent to 7.5 percent rise seen in its October forecast. US dairy product prices are now forecast to rise 3.5 percent to 4.5 percent for 2020, up from the 3 percent to 4 percent increase USDA forecast in October.
Chinese meat imports still running well ahead of year-ago
China imported 330,0000 metric tonnes (MT) of pork during October, an 80.4 percent jump from the year prior but a 50,000 MT (13.2 percent) dip from the month prior. China has ramped up its imports of pork and other proteins after African swine fever wiped out much of its massive hog herd. The country is now in rebuilding mode.
Ten months into the calendar year, China has imported 3.62 MMT of pork, according to customs data, a 126.2 percent jump from year-ago. The country also imported 170,000 MT of beef last month, a 12.2 percent jump from year-ago. This pushed its calendar-year-shipments to 1.74 MMT.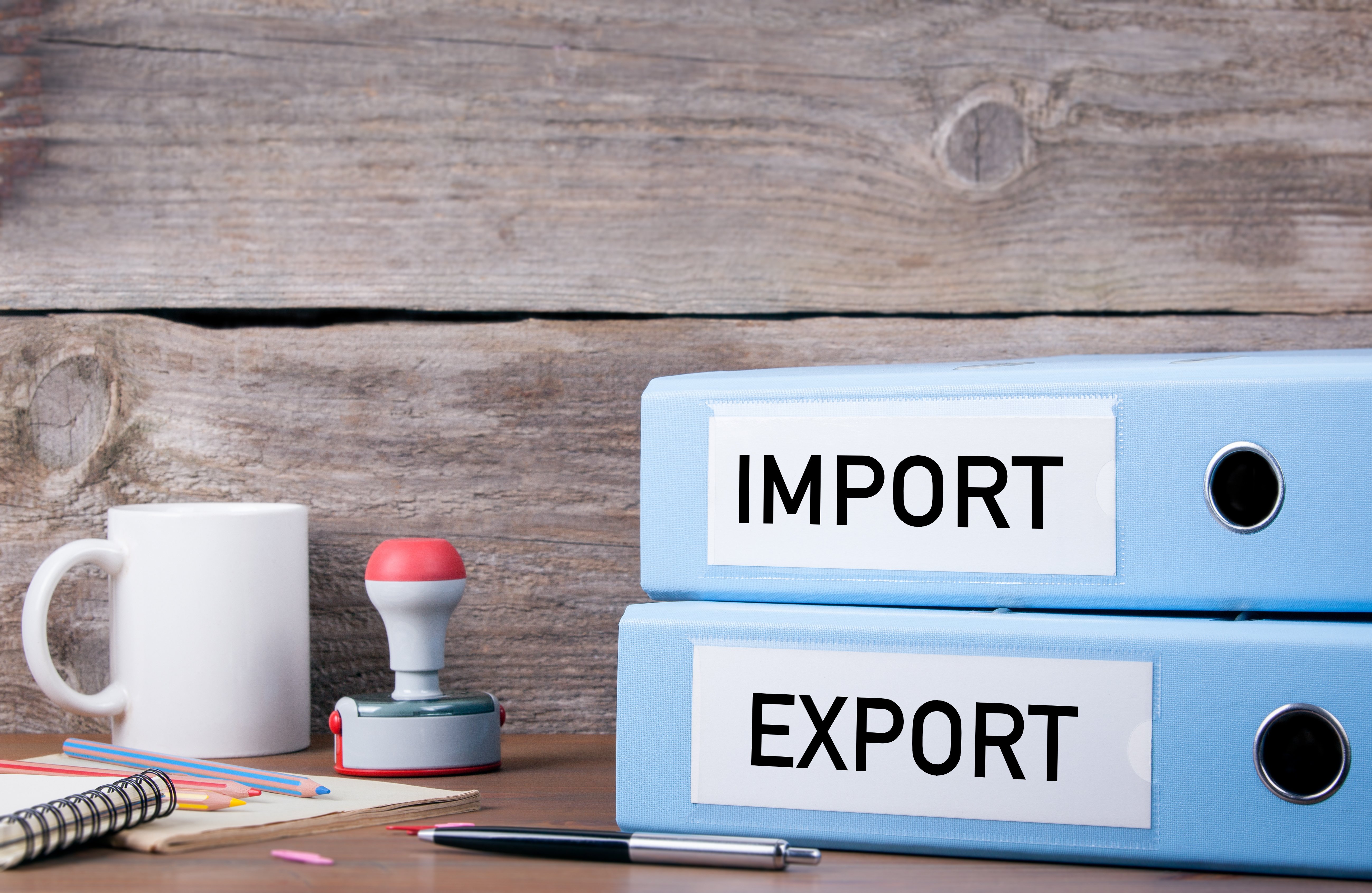 International dairy market news
USDA says Spain's dairy sector sees improvements
Over the last four years, the restructure of the Spanish dairy industry significantly increased efficiency in domestic dairy production, USDA said in a recent report. Spanish dairy ranchers also have taken a more business-oriented approach, improving agronomic practices, increasing efficiency of natural resources, and focusing on increasing exports to non-EU markets.
In addition, Spanish industry sources remark that milk and dairy domestic consumption has been trending up for the last three years. During Spain's first State of Alarm in response to the COVID-19 (14 March to 21 June 2020), Spanish household consumption of dairy products increased sharply. Specifically, consumption of fluid milk, yoghourt, butter, milk cream, and low-cost cheese grew strongly during this period.
According to the Spanish dairy industry, this rising trend in domestic dairy consumption may continue in the coming years. However, increased consumption at home did not offset the loss of sales through hotels, restaurants, and institutions (HRI) channels which market high-valued cheeses and other dairy products.
According to Trade Data Monitor (TDM), total Spanish dairy exports have trended upwards for the last 10 years, valued at $1.8 billion in 2019. During the first eight months of 2020, despite de COVID-19 pandemic and related control measures, the volume of Spanish dairy exports declined only 0.8 percent.
The major dairy products exported in value terms are cheese, milk and cream, yogurt, infant preparations, ice cream, and butter. Seventy percent of the Spanish dairy exports go to the EU while the United States, Saudi Arabia, and China are the major non-EU export destinations for Spanish dairy products.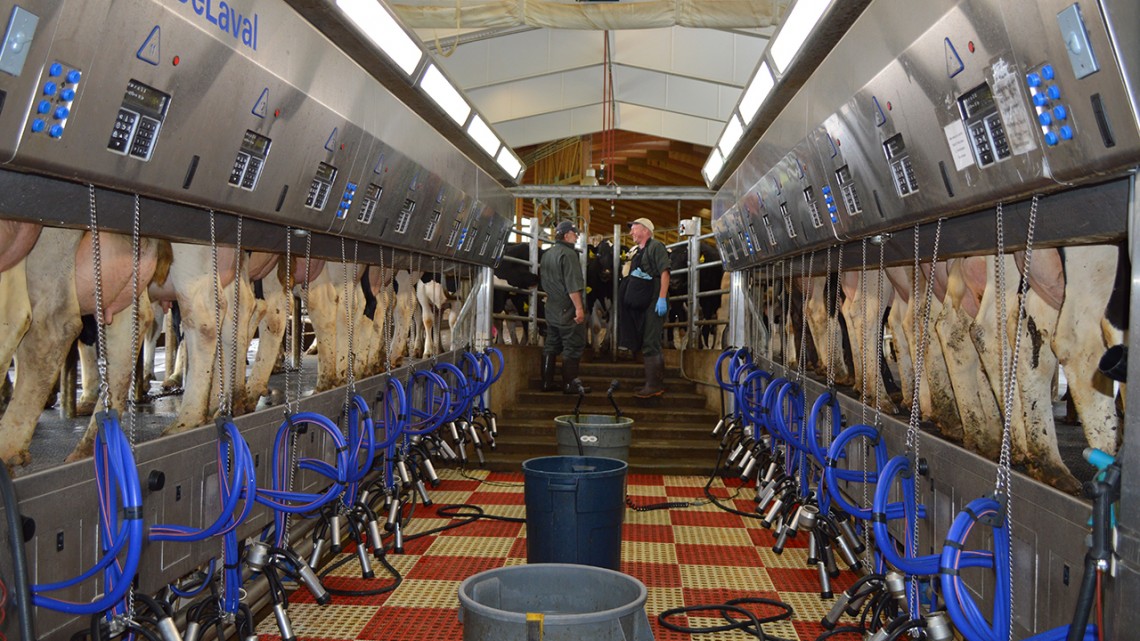 The restructuring of the Spanish dairy sector has led to a higher milk/cow ratio. Improvements in agronomical factors such as animal genetics, nutrition, installations, animal health, and animal welfare significantly enhanced efficiency and the production of cow milk.
Milk production rising in Australia, says USDA
Milk production in 2020 in Australia has experienced a dramatic turnaround as a result of drought-breaking rains and an excellent pasture and crop growing season in eastern Australia.
The impacts of this turnaround are expected to flow into 2021, with forecast milk production at 9.4 million metric tons (MMT), over a two percent increase above the 2020 estimate of 9.2 MMT and a four percent increase over the 2019 drought-impacted result of 8.83 MMT. With increased milk production, the manufacturing industry is expected to continue to prioritise cheese production over other manufactured products. As a result, cheese is anticipated to see the largest expansion in production, with exports subsequently expected to rise.
Western Europe overview
EU milk production January – September 2020 increased 1.7 percent from January – September 2019 according to CLAL data made available to USDA. Current milk production remains near the seasonal low point. Expectations are that milk production volumes will reverse course and begin to gently increase at the end of November.
Increased production and sales of UHT milk continues to be a strong COVID-19 related trend. EU cheese production January – September 2020 increased 2.0 percent from January – September 2019 according to CLAL data made available to USDA. EU cheese exports January – September 2020, 696,000 MT, increased 7.1 percent from January – September 2019 according to CLAL data made available to USDA. The top destinations for EU cheese exports January – September 2020 YOY are Japan +12.33 percent and the United States, -16.31 percent.
Eastern Europe overview
Dairy exports from Belarus remain strong January – September 2020 compared with January – September 2019. Export volumes and percent changes for the period include butter, 65,000 MT, +5.7 percent; cheese, 197,000 MT, +12.2 percent; SMP, 97,000 MT, +3.3 percent; WMP, 21,000 MT, 22.5 percent; and dry whey, 104,000, +27.8 percent, according to CLAL data made available to USDA.
Oceania overview
Australia: July - September 2020 milk production in Australia, the third month of the new season, increased 2.0 percent from July - September 2019, according to Dairy Australia.
New Zealand: Dairy sources in New Zealand report that the sector is quiet. Pasture quality has dropped. Peak seasonal milk production occurred in October, earlier than usual. Weather has taken a toll on grass quality. This leads to expectations of flat milk production for the next few months, although not a decrease YOY.
US dairy market at a glance
Fluid milk update
Milk production is trending seasonally higher across most of the country. Significant gains in milk production are noted in the Pacific Northwest, Idaho and Utah in the mountain states, and the Midwest region.
The latest NASS milk production report shows that in the 24 major States, during October, output totalled 17.7 billion pounds, up 2.5 percent from October 2019. Class I sales pale in comparison to previous years at this time, resulting from limited to lighter school milk sales due to the pandemic.
Processors' milk supply intakes are sufficient for holiday production needs, while some expect heavier milk supplies to move into production over the upcoming holiday week. The condensed skim market is in balance.
Ice cream producers showed a marginal increase in cream interest in the Central and East regions. Cream supplies are mixed. Contrasting availability reflects location and willingness to pay shipping costs. F.O.B. cream multiples, for all classes, range 1.23-1.45 in the East, 1.18-1.28 in the Midwest, and 1.05-1.26 in the West.
Dry product update
Low/medium non-fat dry milk prices while mostly steady this week are trending lower, but high heat prices moved marginally higher in the Central and East regions. Demand slowed ahead the holiday. Dry buttermilk markets are mixed in the Central/East portion of the country, while higher in the Western region. Production is mixed as most manufacturers manage inventory levels beyond customers near-term needs.
Dry whole milk markets are steady to lower. Demand from bakery and confectionery is active. Dry whey prices varied across the regions, with some firming in the West and Northeast, but steady to lower in the Central region. Demand is active in both domestic and international markets. Whey protein concentrate 34 percent prices are steady to higher in the mostly series. WPC 34 percent inventories are tight and largely committed.
Lactose prices are steady to lower. Manufacturers are mostly committed through the end of the year. Supplies are mixed. Acid and rennet casein price ranges remain steady this week. Q2 2021 contracting activity is underway.
US retail dairy report for the latest week
This week, conventional retail ad numbers increased 30 percent, while organic retail ad numbers deceased 3 percent. The most advertised dairy item is 16 ounce cream cheese with a weighted average advertised price of $1.62, up 25 cents from last week.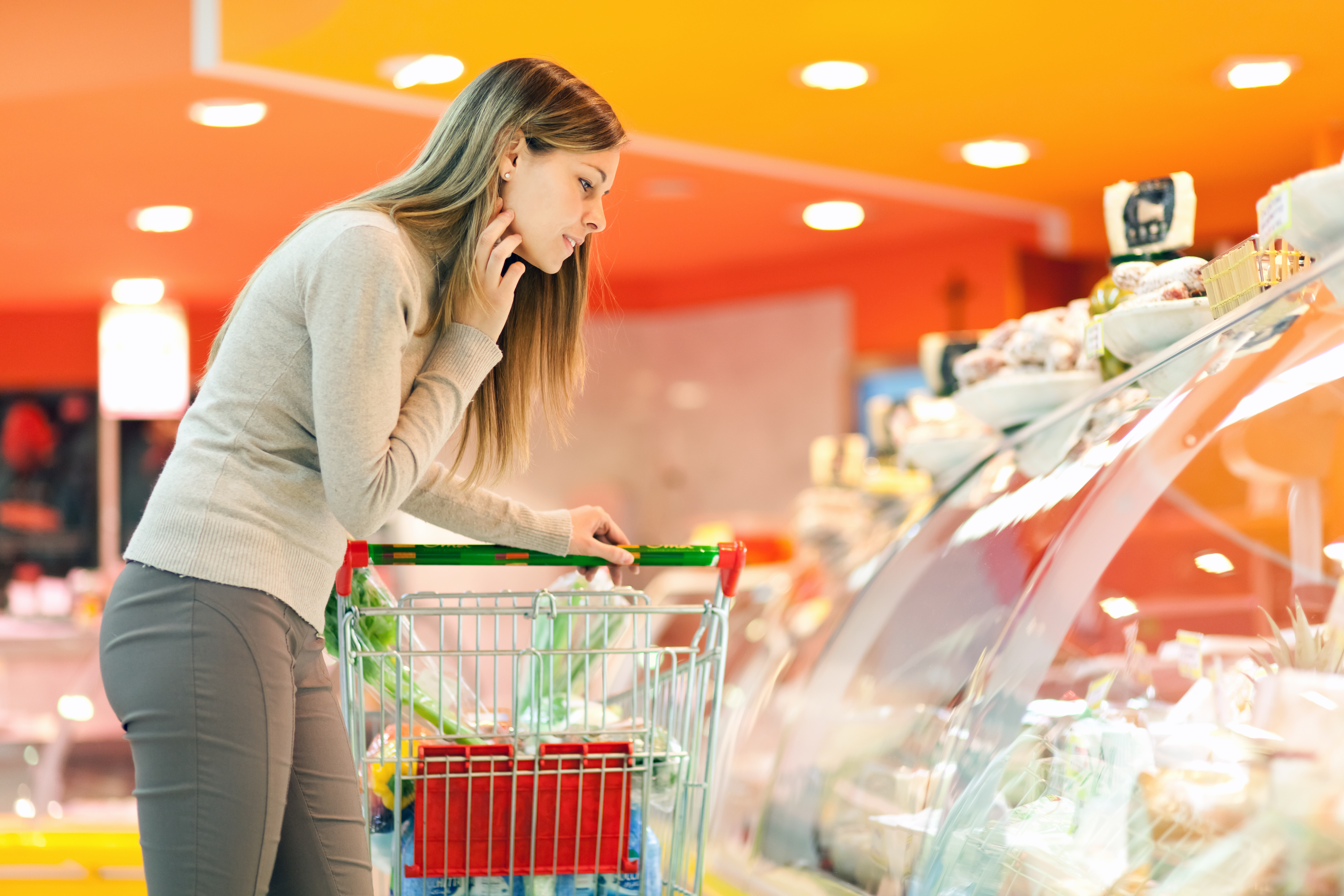 Total conventional cheese ads increased 14 percent. Ads for conventional 8-ounce block cheese increased 20 percent with a weighted average advertised price of $2.19, down 17 cents from last week. Ads for 8-ounce conventional shred cheese increased 1 percent with an average price of $2.18, down 3 cents from last week.
Conventional yogurt ads decreased 3 percent, and organic ads decreased 17 percent. The national weighted average price for Greek yogurt in 4 to 6 ounce containers is $1.06, up 11 cents from last week. The weighted average price for conventional 4 to 6 ounce yogurt is $0.56, down 7 cents from last week.
Milk in half gallon containers was the most advertised organic dairy item. The national weighted average advertised price for organic half gallons is $4.08, down 16 cents from last week. The national weighted average price for conventional half gallon milk is $2.48, resulting in an organic premium of $1.60. Total conventional milk ads decreased 31 percent, while organic milk ads decreased 34 percent.
Read the latest updates in the global pork industry on The Pig Site, and see Jim's coverage of Europe's bird flu outbreaks on The Poultry Site.
TheCattleSite News Desk


IMPORTANT NOTE: I am not a futures broker and do not manage any trading accounts other than my own personal account. It is my goal to point out to you potential trading opportunities. However, it is up to you to: (1) decide when and if you want to initiate any traders and (2) determine the size of any trades you may initiate. Any trades I discuss are hypothetical in nature.
Here is what the Commodity Futures Trading Commission (CFTC) has said about futures trading (and I agree 100%): 1. Trading commodity futures and options is not for everyone. IT IS A VOLATILE, COMPLEX AND RISKY BUSINESS. Before you invest any money in futures or options contracts, you should consider your financial experience, goals and financial resources, and know how much you can afford to lose above and beyond your initial payment to a broker. You should understand commodity futures and options contracts and your obligations in entering into those contracts. You should understand your exposure to risk and other aspects of trading by thoroughly reviewing the risk disclosure documents your broker is required to give you.