Weekly protein digest: EU beef consumption on downward trend
Read the latest beef and dairy industry updates from Jim Wyckoff.
Beef sales in the United States
US beef net sales of 18,000 MT reported for 2020 were up 26 percent from the previous week and 36 percent from the prior 4-week average. Increases were primarily for Japan (4,500 MT, including decreases of 500 MT), South Korea (4,500 MT, including decreases of 400 MT), China (3,400 MT), Taiwan (1,500 MT, including decreases of 200 MT), and Hong Kong (1,000 MT, including decreases of 400 MT).
For 2021, net sales of 800 MT were primarily for Japan. Exports of 17,500 MT were up 24 percent from the previous week and 7 percent from the prior 4-week average. The destinations were primarily to South Korea (4,800 MT), Japan (4,600 MT), Taiwan (1,800 MT), Hong Kong (1,400 MT), and Mexico (1,400 MT).
USDA: A turbulent year but not a crisis year for EU meat sector
USDA's annual European Union meat report says EU beef production as well as consumption is on a structural decline. The transport restrictions and lockdowns that arose from the coronavirus pandemic distorted cattle slaughter and cut beef and veal consumption throughout the EU.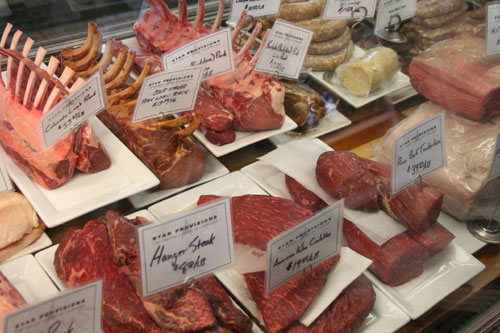 As a result, cattle prices dropped which encouraged farmers to hold on to their animals. However, this COVID-19-related effect will not arrest the long-term trend of a shrinking EU dairy and beef cow herd. At the Member State level, the Irish dairy herd continues to expand, offsetting lower milk deliveries in other EU Member States, while contraction of the dairy herd in France and Germany will continue because of structural unprofitability.
Latest USDA milk market report
Fluid milk and cream
US milk supplies are generally available for all uses throughout the country. Steady milk output reports are commonplace throughout most of the country. Florida and Southeastern farmers are one exception, as heat and humidity have persisted into the late summer in that area.
Class I sales are mixed and vary from state to state depending on school districts' plans. Class III spot prices exhibited signs of tightness this week. Spot milk prices ranged from $2.00 under to $1.50 over Class, which is a different story than previous weeks.
Meanwhile, vast amounts of condensed skim milk continue clearing into NDM production. Butterfat availability vary in each region of the country. This week fob cream multiples are 1.30-1.36 in the East, 1.25- 1.34 in the Midwest, and 1.05-1.25 in the West.
Dry products
Low/medium heat non-fat dry milk (NDM) prices firmed in all regions this week, on lighter production schedules and mixed condensed skim availability. Buttermilk powder prices declined on the bottom of the range in the Central/East, while holding steady in the West. Markets, despite the price decline, are generally viewed as stable ahead of busier baking demand.
Dry whole milk prices are mixed on a narrower range. Dry whole milk production remains focused on contractual obligations. Dry whey prices were mixed. In the Central and Northeast, prices decreased, while they shifted higher on tighter availability in the West. Whey protein concentrate 34 percent prices are unchanged, but producers say buyer interest has increased. The lactose price range narrowed, as contacts are working on Q4 contracts. Rennet casein prices were steady, while acid casein prices dipped.
Organic dairy market news
Federal Milk Market Order 1, in New England, reports utilisation of types of organic milk by pool plants. During July 2020, organic whole milk utilisation totalled 13.3 million pounds, down from 13.6 million pounds the previous year. The July 2020 butterfat content was 3.28 percent, unchanged from 3.28 in July 2019. The utilisation of organic reduced fat milk in July this year, 13.4 million pounds, dropped from 15.6 million pounds a year earlier. The July 2020 butterfat content for organic reduced fat milk, 1.41 percent, increased from 1.38 percent the previous year.
This survey period, organic dairy store advertisements increased 7 percent. Total organic milk ads increased 58 percent. Organic milk, half gallon container, placed the greatest volume of ads for the category, while increasing 66 percent from the previous week. Total yogurt ads dropped by 68 percent, while total organic cheese had too limited data to compare.
Read the weekly poultry outlook on The Poultry Site and Jim Wyckoff's analysis of the global hog market on The Pig Site.
TheCattleSite News Desk


IMPORTANT NOTE: I am not a futures broker and do not manage any trading accounts other than my own personal account. It is my goal to point out to you potential trading opportunities. However, it is up to you to: (1) decide when and if you want to initiate any traders and (2) determine the size of any trades you may initiate. Any trades I discuss are hypothetical in nature.
Here is what the Commodity Futures Trading Commission (CFTC) has said about futures trading (and I agree 100%): 1. Trading commodity futures and options is not for everyone. IT IS A VOLATILE, COMPLEX AND RISKY BUSINESS. Before you invest any money in futures or options contracts, you should consider your financial experience, goals and financial resources, and know how much you can afford to lose above and beyond your initial payment to a broker. You should understand commodity futures and options contracts and your obligations in entering into those contracts. You should understand your exposure to risk and other aspects of trading by thoroughly reviewing the risk disclosure documents your broker is required to give you.