Brazil's Marfrig introduces "carbon neutral" beef
Brazilian food processor Marfrig, owner of National Beef in the United States, has launched a new line of beef products from cows sourced from sustainable farms.
Reuters reports that the new carbon neutral beef products, marketed under the Viva brand, will begin selling in Brazil.
According to Paulo Pianez, Marfrig's director of sustainability and communications in South America, the initiative was developed in partnership with Brazil's state-run agricultural research agency Embrapa. It refers to beef made from cattle raised on farms where the cows' methane emissions are offset by growing forests or agricultural crops.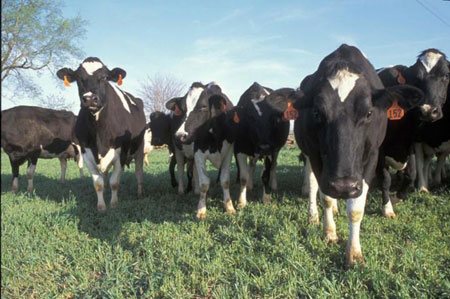 Methane, a potent greenhouse gas that causes global warming, is a natural byproduct of digestion in cows and other ruminants, much of which is released into the atmosphere through burping and breathing.
"As consumers decode the carbon-free message, the potential of the product is enormous," Pianez said by telephone.
Marfrig has the capacity to slaughter more than 31,800 head of cattle per day at its facilities in South and North America, said the statement detailing the launch of the new product line.
In the beginning, the company plans to produce Viva brand products from the slaughtering of 300-400 animals per month from a farm called Santa Vergínia Agro, in Mato Grosso do Sul state, Pianez said.
Over time, Marfrig may source cattle from other farms which fit the criteria for carbon-neutral meat certification. And it could potentially sell carbon-free beef products in other countries as well, the executive said.
Some 10 million reais ($1.78 million) has been invested in the launch of new Viva brand, including on research, farm certification and brand building, Marfrig said.
($1 = 5.6116 reais)
Read more about this story here.
Source: Reuters