Global Meat Prices Plateau in July
GLOBAL - In July the FAO food price index rose for the third consecutive month to 179.1 points, 2 per cent higher on the month and 10 per cent up on the year, according to Millie Askew, Senior Analyst at AHDB.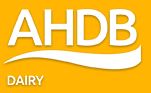 Furthermore, this was the highest level the index has reached since December 2014.
Global meat prices remained relatively unchanged on the month in July, but were 8 per cent higher than the same period in 2016, with the index averaging 175.1 points.
An increase on the month in global prices of sheep meat, outweighed declines in international beef, pig and poultry markets.
While the global pig meat market remained relatively well supplied, strong demand prevented prices falling too far.
Concerns around the effect of adverse weather on the US spring wheat crop was the main driver behind global cereal prices rising for the third consecutive month.
Sugar and dairy prices also moved higher, while global vegetable oil prices slipped following the trend recorded in palm oil prices.
TheCattleSite News Desk