Paratuberculosis Outbreak Reported in Liechtenstein
LIECHTENSTEIN - The Liechtenstein veterinary authorities have reported an outbreak of paratuberculosis, which is also commonly referred to as Johne's disease.
The World Organisation for Animal Health (OIE) received its fourth follow-up notification on 1 March, wherein it was stated that the outbreak took place the previous day (28 February). The outbreak reportedly began on 23 February at a farm in Unterland.
According to the report submitted to the OIE, a total of 191 cattle showed signs of susceptibility, out of which one animal was affected and four were destroyed.
The OIE reports that the apparent morbidity rate is 0.52 per cent, while the apparent mortality and case fatality rates are 0.0 per cent. The approximate proportion of susceptible animals lost equates to about 2.09 per cent.
According to the OIE, a Holstein cow, born on 27 November 2006, showed strong diarrhea after the birth of her last calf (20 february 2017), and after a few days, rapid loss of weight and decrease of milk performance took place.
This was caused by illness when the cow was separated and her milk was utilised by three suckling calves. Disinfection after euthanasia of the cow and the 3 suckled calves.
The entire country showed signs of susceptibility to the outbreak.
The source of the outbreak is inconclusive.
Some of the control measures applied by the OIE include:
Movement control inside the country;
Disinfection / disinfestation;
Official disposal of carcasses, by-products and waste;
Modified stamping out;
Vaccination permitted (if a vaccine exists).
So far, the affected animals have not received treatment and apart from the above control measures, no other measures have been applied.
Diagnostic test results were carried out on 28 February at the Institute of Veterinary Bacteriology, Vetsuisse Faculty at the University of Zurich, where the test that was applied was real-time PCR. The results were positive.
The paratuberculosis outbreak has been resolved. No further outbreaks are expected to occur.
The map below indicates the various outbreak locations: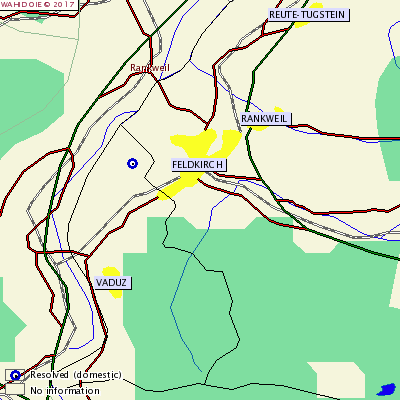 Further Reading
Find out more information on Paratuberculosis (Johne's disease) by clicking here.
TheCattleSite News Desk