Welfare in the Spotlight at 2016 Official Vet Conference
UK - 'Animal Welfare - the Role of the OV' is the theme of the 2016 Official Veterinarian (OV) Conference set to take place between the 29th and 30th September 2016. The programme includes lecture streams and round-table discussions on themes relating to both Large Animals and Small Animals, in addition to a series of lectures aimed at Equine Practitioners.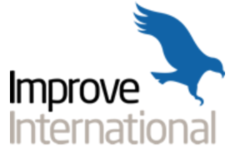 This second OV conference has been organised following extremely positive feedback from delegates attending the inaugural event in October 2015.
It is a collaboration between Improve International, which handles OV registration and training in England, Scotland and Wales; 5m Publishing (both companies are part of the Benchmark Holdings Group) and the Animal and Plant Health Agency (APHA). Their combined objectives are to provide a forum to discuss the latest developments in OV work and to offer an opportunity for OVs to network and share experiences and ideas.
Large Animal topics to be discussed at the event include Bovine TB, Bluetongue and Porcine Epidemic Diarrhoea while Small Animal practitioners will focus on export regulations, certification, the Pet Travel Scheme, together with welfare and exotic disease issues. Equine lectures will include legislation updates and welfare and exotic diseases.
An exhibition of the latest products and services of interest to OVs will again run alongside the Conference which will take place at the Alexandra House Hotel and Conference Centre, near Swindon, where Improve International is based.
Commenting, David Babington MRCVS, Managing Director of Improve, said: "The enthusiastic discussions following many of the lectures at our first conference and the resoundingly positive feedback we received from the 250 delegates attending convinced us of the value of a forum that brings OVs together with experts from private practice, other animal health-related organisations and the APHA.
"Animal welfare is a particularly important topic for OVs so it is the theme for this year's event and all of the speakers will address it within the context of their lectures. We look forward to, once again, welcoming OVs from across the country to Alexandra House in September 2016."
For more information on the Official Veterinarian Conference and Exhibition or to register visit: www.officialvet.com