New Bluetongue Strain Found in Australia
AUSTRALIA - A type of bluetongue not previously seen in Australia has been detected in tests.
The new strain was detected in a healthy sentinel herd, which had weekly blood samples collected for virus isolation and serology.
Tests showed that the isolates belonged to bluetongue virus serotype 5. Serotypes 1, 2, 3, 7, 9, 15, 16, 20, 21 and 23 have previously been isolated in cattle in Northern Australia.
Sequence analysis showed that the virus was genetically similar to the Malaysia A strains.
It is believed that infected vectors are periodically blown to Australia on monsoonal winds.
Six out of 24 susceptible animals were infected, however none of the animals showed any symptoms.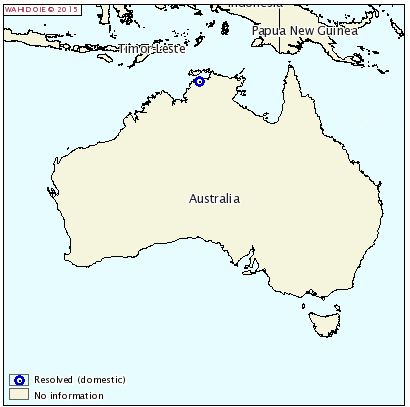 TheCattleSite News Desk