Cheese Exports Topping $1 Billion Is Down To Communication
ANALYSIS – Last year, US cheese exports topped $1 billion which, the US Dairy Export Council say, is because of understanding the requirements of overseas markets.
By tailoring products according to taste, texture and packaging preferences, American cheese exports quadrupled between 2005 and 2012 when exports reached 260,034 tons.
The US Dairy Export Council has attributed the success to programmes started as far back as 1996 that scrutinised where gaps in the market were and what was in demand.
Subsequent steps to showcase US dairy products were then made, including educating buyers about menu options incorporating US cheese. As newly emerging economies bought into the dairy market, America started to benefit.
"Global demand growth driven by emerging market economic expansion, urbanisation, population growth, and retail and food-service chain modernization set the stage for cheese exports," said Angélique Hollister, USDEC vice president, cheese and consumer products. "Taking advantage of that opportunity required long-term investment and a shift in mind-set by the entire U.S. industry."
Much success came off the back of the PACRIM Pizza programme, initiated by Dairy Management Inc. This allowed US cheese suppliers to gain a foothold in the global pizza market.
But, careful adaptation and market research was essential to adapt products for the foreign markets.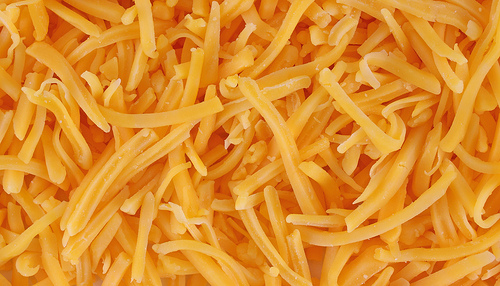 Promoting US cheese in the Pizza industry was important for developing global exports
Photo courtesy of shutterstock
"U.S. cheese suppliers stepped up, providing the products and demonstrating new found commitment to global markets, and USDEC helped grease the wheels of progress," said Mrs Hollister, who sees more expansion possible in the future.
"The efforts built one upon another, gathering momentum along the way. And as U.S. cheese suppliers continue their commitment to export markets, $2 billion is certainly on the road ahead."
For expansion in the cheese and dairy sector to continue, much rests on access to Middle Eastern dairy markets, according to US Dairy Export Council Middle East Representative, Nina Bakht Halal.
Mrs Halal acknowledges dairy exporters are capitalising on this market but not to the extent that they could. Political volatility is believed to be responsible for a lack of long term commitment in selling to the region.
"The United States is just starting to capitalise on Middle Eastern dairy demand, but only to a limited extent," said Mrs Halal. "U.S. suppliers don't always consider the Middle East a top priority market."
"Political volatility in some areas is erroneously perceived to directly affect the entire region, and this causes a reluctance to make long-term commitments. There is also a general lack of familiarity with the region's markets as well as the potential value they can bring."
In reality, the Middle East poses less market 'hassles' than other regions, said Mrs Halal, adding that the American dairy produce already enjoys a solid reputation as the basis for good trade relationships.
Food safety worries and a dependence on oil are currently shaping transnational policy in the region which is leading to a jump in dairy consumption. The Gulf Cooperation Council, an eco-political alliance of six countries in the area is concerned by data that shows 90 per cent of food is imported into the region.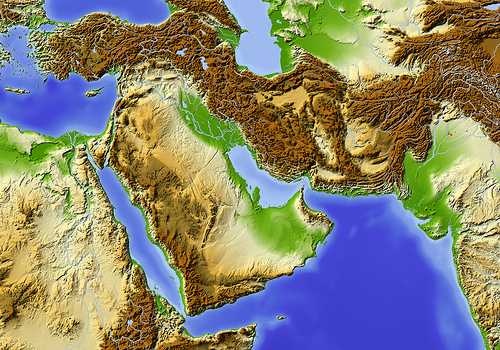 An erroneous perception of political volatility makes dairy traders wary of trading with Arab nations - Nina Halal
Photo courtesy of shutterstock
"The Gulf Cooperation Council (GCC) as a whole is stable. Oil revenues provide wealth and dairy consumption is rising," stated Mrs Halal. "The GCC is also in the midst of an effort to prioritize food security and diversify away from oil, both of which are spurring growth of retail, food-service and food manufacturing sectors, as well as tourism."
And although US products are viewed as being high-quality, competition from Europe and countries like New Zealand is becoming worrying.
"Europe and Oceania are becoming increasingly aggressive in targeting the Middle East/North Africa through joint ventures, partnerships and a more visible presence. The United States has made few significant moves to match," added Mrs Halal.
With interest building elsewhere, Mrs Halal's advice for dairy exporters is to commit long term to supplying the region. Better communication is also required with Mrs Halal recommending further promotion of US dairy products as a way to secure trade.
Michael Priestley
News Team - Editor
Mainly production and market stories on ruminants sector. Works closely with sustainability consultants at FAI Farms