Schmallenberg Virus: More Cases Expected
UK - As testing finishes on further samples, the AHVLA expects further cases in the country.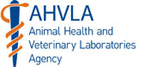 Schmallenberg Virus has now been identified in 11 submissions across the counties of Norfolk, Suffolk, Essex, Kent and East Sussex.

These counties are in the area already identified as potentially at risk from infected midges being blown across the Channel from affected areas in Europe. The AHVLA therefore suspects this to be the most likely cause of transmission.

As surveillance continues and the lambing season progress's AHVLA expects further cases.
Further Reading
TheCattleSite News Desk