Zoetis introduces innovations across the Continuum of Care to enhance sustainable livestock production
Continuum of care - predict, prevent, detect and treat disease in livestock
Zoetis hosted a two-day meeting attended by key animal health industry professionals to explore the latest innovations across the continuum of care - predict, prevent, detect and treat disease in livestock. These solutions are advancing veterinary science while highlighting the crucial work being done through strategic partnerships.
As the world's population approaches the United Nation's projected 10 billion people by 2050, some of our greatest challenges are emerging at the intersection of human, animal, environmental and economic health. As part of the company's Driven to Care commitment, Zoetis' aspiration is to provide products and services that enable productive and sustainable livestock farms that preserve animal health and welfare.
Representing Zoetis at the meeting, Jamie Brannan, Executive Vice President and President, International Operations and Aquaculture, said: "An abundant supply of safe, affordable animal protein begins with healthy animals. New technologies aimed at prevention, treatment or control of infectious diseases, or technologies which enable predictive health outcomes or enhancement of feed efficiency in livestock are highly valuable to the animal health industry. Approaches to control infectious disease in animals, especially livestock, are becoming increasingly important."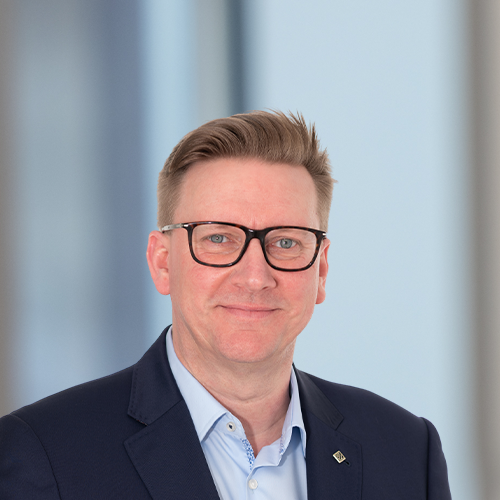 The event presented an opportunity to observe the impact of some of the latest innovations in sustainable livestock production developed with Zoetis partner University College Dublin (UCD).The group visited facilities at the university's Conway Institute for Biomolecular and Biomedical Research, O'Brien Centre for Science, and the UCD Veterinary Hospital and equine clinic, where Professor Grace Mulcahy, Full Professor of Veterinary Micro Parasitology, Dr Gerald Barry, leading expert in virology and UCD One Health lead, and a line-up of experts from UCD Lyons Farm, the university's research farm in Kildare, provided overviews of the research being done to advance animal health and welfare.
Applied innovations to One Health: University College Dublin (UCD) partnership
UCD is one of Europe's leading research-intensive universities, and the UCD College of Health and Agricultural Sciences is a cutting-edge center that applies science to improve livestock health and sustainability. Like Zoetis, UCD understands the impact companion animal and livestock health can have on public health and the global supply of safe and affordable food, an approach called One Health. In 2014, a memorandum of understanding was signed between UC Davis in California and UCD to develop academic links between the two institutions on this topic. In 2018, the partnership was elevated to the next phase: UCD2 Transatlantic One Health Alliance. Zoetis committed financial support to the project to advance research, training, and education to deliver disruptive and innovative One Health solutions.
Collaborative work between UCD and UC Davis has allowed researchers in California and Dublin to benefit from the strengths of each institution and access the world class facilities at each campus. The emphasis on interdisciplinarity is strengthening scientific research in this area into the future and having impact when it comes to understanding animal, human and environmental health. Several collaborative research projects have been completed in the areas of antimicrobial resistance, zoonosis, food safety, and animal vaccines as a result of the partnership.
President of UCD, Professor Orla Feely said: "We are delighted to once again welcome Zoetis to our campus here at UCD. Like our partner, we are motivated by the One Health agenda and our shared ambitions to promote and support the health of the planet and all those who live on it. Our research in UCD seeks to address the major challenges facing the world today but we know we cannot do this alone. In addition to mobilising our highly multi and interdisciplinary research community, and making key capital investments in campus facilities and our research farm, developing international partnerships with critical stakeholders such as Zoetis will strengthen our mutual impact for the benefit of all levels of society."
Jessica Wu, Senior Director Outcomes Research at Zoetis said: "We are proud of this longstanding relationship between UCD and Zoetis and how it has advanced new product innovation while demonstrating the value of animal health to society and the environment. This initiative demonstrates Zoetis' commitment to research and the need for collaboration between human and animal health."
Advancing innovation in diagnostics and vaccination to protect animals against disease
Building on its diverse portfolio of well recognized solutions across the continuum of care for livestock, Zoetis is proud to deliver additional preventative tools for livestock producers, which it introduced at the event.
Preventing M.bovis disease in cows with Protivity™
In cattle, the launch of Protivity™ in the EU will benefit veterinarians and cattle producers to meet evolving regulatory and welfare standards in beef and dairy production, which prioritize prevention of disease versus treatment.
As the industry's first in-class modified live vaccine to protect cattle against M. bovis disease in the EU, Protivity gives veterinarians an effective new solution against respiratory diseases for calves one week of age or older. Despite different tools available to manage disease challenges, respiratory disease caused by M. bovis continues to be a problem among cattle farms in several EU member states. By reducing the impact of respiratory diseases linked to M. bovis in cattle herds, this new solution is advancing care in animals and will support herd productivity, animal welfare conditions, and sustainability standards for the farm.

Detecting mastitis in dairy cows with on-farm diagnostic Vetscan® Mastigram+
For dairy cows, Zoetis also recently launched Vetscan® Mastigram+, a rapid on-farm mastitis diagnostic that allows farmers and veterinarians to detect Gram-positive mastitis in just eight hours, enabling results before the next milking. Because often only Gram-positive cases will benefit from treatment with antimicrobials, a farmer or vet can use this information to deliver more targeted therapy and ensure antimicrobial usage is focused only on cows that need it.
Products and services like Vetscan Mastigram+ are already game-changers for the industry, but we'll see the true impact in the coming years," said Dr. Jude Roberts, DVM. "Bringing such key animal health industry professionals together with the likes of Zoetis and UCD is exactly how we expedite and advance the development of next-generation medical tools and treatments that focus on health and welfare of animals."
Protecting pigs against PCV2 with CircoMax®
In swine, the launch of CircoMax® will support veterinarians and producers in protecting their pigs against the ever-changing Porcine Circovirus type 2 (PCV2) virus. CircoMax is the first PCV2 vaccine to include two genotypes (a & b), providing broader coverage and robust long-lasting protection against the threat of PCV2. Initially the PCV2a genotype was the most prevalent among pig populations, however it shifted to PCV2b, and now the PCV2d genotype is the most dominant and most frequently found. Zoetis' unique formulation contains MetaStim® for a proven safety profile providing 23 weeks of protection as per SPC description.
Responsible use of medicines and planetary health
"We are observing changes in parasite prevalence due to climate change across Europe. Co- Adapt is a project funded by UK Research and Innovation (UKRI) to explore the management of endemic coinfections in ruminant livestock under climate change," said Eric Morgan from Queen's University Belfast. "It aims at measuring the benefits of targeted treatments against parasite infections focusing on their efficiency, hence maximising positive impacts on livestock performance and ultimately reducing carbon emissions. We see targeted treatments as the way to advance animal health in a sustainable way, providing a win-win solution to reduce greenhouse gas emissions from livestock by maintaining production levels with less resources."