UK daily milk deliveries decrease in August - AHDB
Milk deliveries were 1.4% lower than last year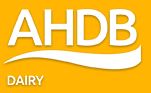 UK milk deliveries were estimated to total 989 million litres in August, 14.4 million litres (1.4%) lower than August 2021, according to AHDB analyst Charlotte Forces-Rees. This decrease is below the June GB milk production forecast, which was expecting milk production to be back 1.8% for August last year. GB production was estimated to average 31.89m litres a day, 0.5m litres less than August last year. Daily deliveries hit their lowest on 17 August, with 31.16m litres produced. This is 0.5m litres lower than the lowest day last year.
Estimated UK milk deliveries for the month of August totalled 1,186 million litres, a drop of 14.5 million litres (1.2%) on August 2021, with daily milk production averaging 38.24m litres a day. UK daily deliveries were lowest on 17 August this year, and that day was 0.4m litres below the lowest day in August 2021.
Production appears to have hit its trough in August, with early data for September already showing an uplift in daily delivery volumes. This would be in line with the last few seasons, in contrast to historically when the trough occurred later in the year. This is thought to be due to a shift towards more block calving over the last five years. Farmers faced additional pressures from heatwaves this August, with an extra dip in August production roughly corresponding to the heatwave ending 14 August.
TheCattleSite News Desk