Barchart cuts US production, yield forecasts for corn, soybeans
The data services company didn't provide reasons for the decline
Barchart, a provider of data services, software and technology to global commodity buyers, agriculture, and the food supply chain, announced its initial 2022 yield and production forecasts for US corn and soybeans, which indicates a decrease to USDA's projected figures from the May WASDE report.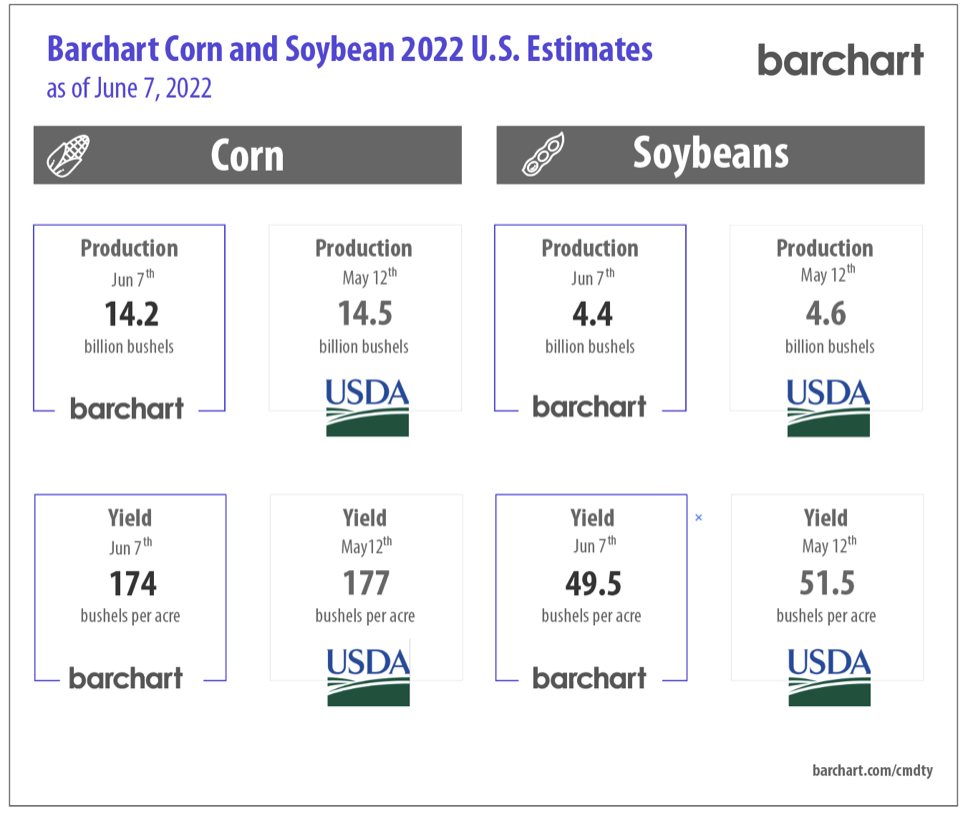 "We're thrilled to kick off the 2022 growing season by offering commodity professionals access to our estimates for US corn and soybeans," said Barchart CEO Mark Haraburda. "This has been somewhat of an unprecedented year for the commodity markets so we're proud to be able to provide users with as much information as possible for their crop marketing decisions."
Barchart's initial forecasts see end-of-season US corn production at 14.2B bu with a yield of 174 bu/ac. This compares to the USDA's 14.5B bu of production and 177 bu/ac yield. End-of-season US soybean production is forecast at 4.4B bu with a yield of 49.5 bu/ac. This compares to the USDA's 4.6B bu of production and 51.5 bu/ac yield.
The data services company didn't provide reasons for the forecast decline.