Dairy Farmers of Wisconsin share top cheese trends for 2022
Expect sharing, discovering and upcycling to be big in the coming year
According to the Dairy Farmers of Wisconsin and Wisconsin Cheese, 2021 was a good year for cheese. Viral TikTok videos launched feta pasta into the public sphere, and the Wisconsin group declared cheese the official love language. On top of that, cheese consumption, according to the two groups, reached record highs, and it looks like there's more growth in store for 2022.
In 2022, the Dairy Farmers of Wisconsin and Wisconsin Cheese expect to see more classic dishes being upgraded with specialty cheese, as younger consumers "create classic comfort dishes with a new upgraded twist."
The groups also expect up the 'upcycling' of leftovers to be on trend, as consumers look to reduce the estimated 30-40% food waste that takes place in the home. They suggest adding Parmesan rinds to sauces and risottos to create a richer, more savoury flavour.
Another trend they expect in the coming year is discovering global flavours at home. As travellers remain grounded, they'll be looking to experience world food at home, said the press release.
"If you want great cheese, you don't have to travel to Europe these days," said Ken Monteleone of Fromagination cheese shop. "For people who love cheese and are interested in exploring the intersection of food and travel, there is no better place to start than in Wisconsin because it is a world of cheese in just one state."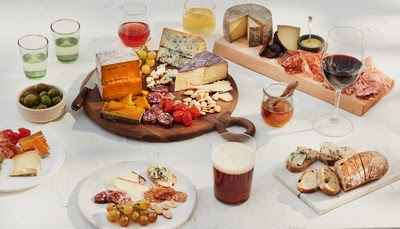 Wisconsin Cheese and the Dairy Farmers of Wisconsin expect to see continued growth in the flavoured cheese segment, particularly in spicy cheeses, which grew tremendously in 2021. Buffalo-flavoured cheese sales, for instance, grew 145.2%, while ghost pepper infused cheese increase 45.8%.
Finally, the two organisations predict that cheese will bring more people together in 2022, whether in person or online for virtual events. Online communities such as Cheeselandia in the US, and the Cheese Academy in the UK, bring their members together to get a behind-the-scenes look at creameries, meet cheesemakers, and learn from top cheesemongers.
"Cheeselandia offers people a way to meet new friends and discover new destinations without ever having to leave home, giving members a sense of community and belonging while bonding over a shared love of cheese," said Suzanne Fanning, Senior Vice President for Dairy Farmers of Wisconsin and Chief Marketing Officer for Wisconsin Cheese. "We have exciting things planned for the year ahead and we're excited to see cheese continue to bring people together."