Belgium: Flemish farmers stage tractor protest
More than 4,000 protest nitrogen policy
More than 4,000 farmers in tractors took to streets of five Flemish cities in protest against the nitrogen policy.
The protests' slogan, #GeefBoerenToekomst or "give farmers a future", explains the drive behind the event. Led by Flemish farmers' organisation Boerenbond, the action raises awareness about a new nitrogen policy and the lack of a framework around it, which has left Flemish farmers in uncertainty.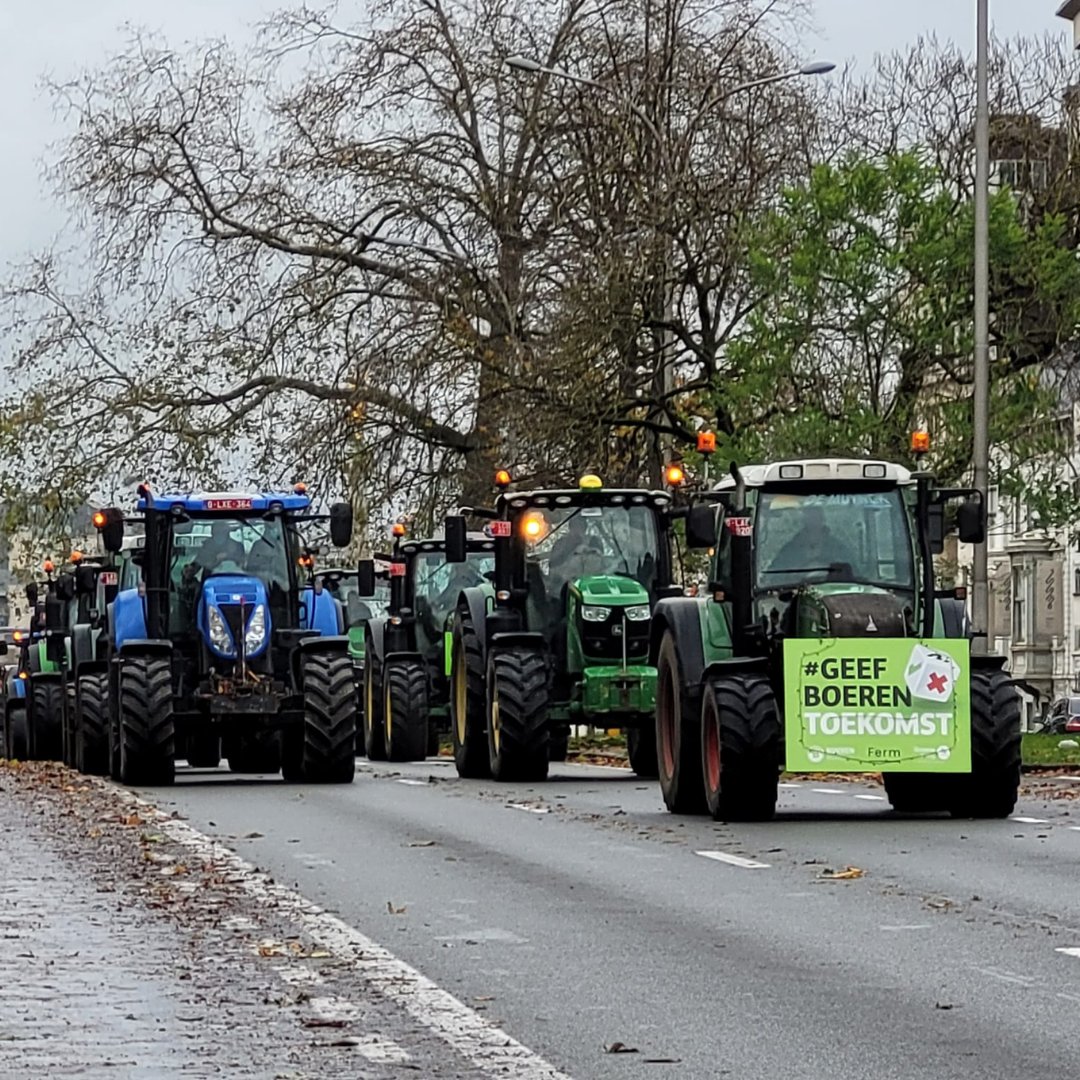 On 25 February 2021, the Flemish Council for Permit Disputes denied the renewal of permits for two large-scale poultry barns in Geel. The reason behind the annulment was that the effects of nitrogen deposition on nearby protected nature sites had not been properly reviewed. A lack of political consensus on the adopting a general framework to tackle the issue has not been agreed upon. Authorities promised a solution by the end of the year, but it has not been delivered, leaving the region's farmers frustrated.
The farmers' organisation said the future of farmers is at stake, as confusion around permits creates uncertainty amidst already mounting pressures. Regulations, they said, do not take into account the realities of the sector.
"We want to send out a signal so that farmers are finally listened to," said Joris Vande Vyvere, regional chairman of Boerenbond in West Flanders. "The government is toying with the future of thousands of businesses and families. We can't take it any longer. A solution must be found for the uncertainty that has been in place for a year now."
The protest took place on the inner ring roads of Roeselare, Ghent, Tienen, Geel and Hasselt.