Lawsuit against the "Big 4" US meat packers moves forward
The US National Farmers Union has issued a statement welcoming a class action lawsuit against JBS SA, Tyson Foods, National Beef and Cargill Inc, the four largest meat packing companies in the US.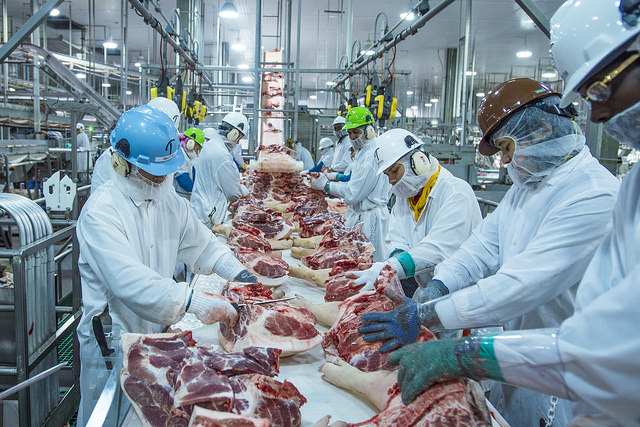 This month, a federal judge in Minnesota ordered a class-action lawsuit against JBS, Tyson, National Beef, and Cargill to proceed. In the case, National Farmers Union is among the plaintiffs alleging that America's four largest beef packers conspired to suppress the price of cattle and increase the price of beef.
"We are pleased the effort to restore pricing transparency and competitiveness to the cattle markets is moving forward in the courtroom. This case is nearly two-and-a-half years old and we look forward to the next step in the litigation," commented Rob Larew, President, National Farmers Union.
The case now enters the discovery phase of the trial, where evidence and information will be presented to demonstrate how packers violated the Sherman Antitrust Act, the Packers and Stockyards Act, and the Commodity Exchange Act.
"As the case moves to discovery, NFU will continue to hold the packers accountable. Malfeasance in the cattle markets has been very damaging to independent farmers and ranchers, and we look forward to continuing to advocate for our members in the courtroom," Larew added.
TheCattleSite News Desk