New research could lead to new treatments for African trypanosomiasis
Researchers at the University of Edinburgh's Roslin Institute have gained fresh insights into the parasite that causes animal African trypanosome (AAT) infection, also known as sleeping sickness.
The study, published in PLOS Pathogens, reveals key differences in the biology of the Trypanosome congolense parasite, which causes infection in animals, compared with the closely related T brucei, which affects humans.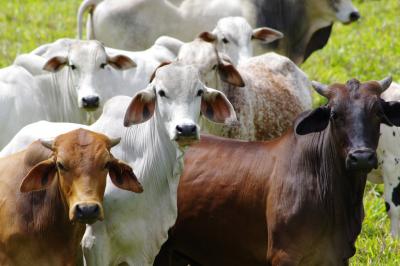 Scientists hope their findings will lead to new drugs for AAT and support further studies into the T congolese parasite, which is spread by biting flies and mainly affects cattle in sub-Saharan Africa.
The team also hopes that the findings will explain how drug resistance has hampered efforts to treat the disease. The same drugs have been used to manage infections for decades, and new therapies are urgently needed.
"The scale of animal African trypanosome infections is enormous, causing devastation to livestock, especially for cattle farmers," explains Professor Liam Morrison of the Roslin Institute. "There are limited treatments available, and drug resistance is a significant problem. This research forms a valuable resource for the T congolense parasite, which we hope will underpin more research to target this important pathogen."
Trypanosomiasis is a chronic disease of livestock that causes fever, anaemia and weight loss. The condition is of most importance in cattle, but other animals, including dogs, can also be affected.
"Trypanosomiasis is a major problem for livestock owners in Africa, Asia and Latin America," explains Michael Pearce from industry partner, GALVmed. "Developing new drug products is costly and it takes many years to develop and register safe and efficacious treatments.
"Understanding the metabolism of parasites such a trypanosomes helps researchers identify candidate molecules with the best chance of translation in to a successful treatment," he said.