AHDB: August GB milk production hits 5-year low
GB milk deliveries are estimated to be 1,003 million litres in August, based on daily delivery data, writes Patty Clayton, AHDB Lead Analyst - Dairy.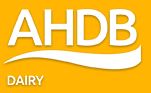 This is 1.0% lower than year earlier volumes and 12m litres lower than forecasted volumes. It is also the lowest GB production figure for August since 2016, when deliveries totalled 979m litres.
Deliveries recovered in the second half of the month in line with improved grass growth which helped to partially offset the deficit which had developed in the first half.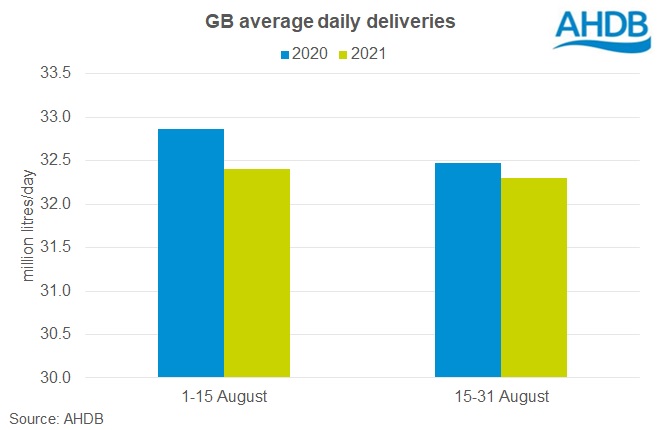 For the UK, production is estimated at 1,198m litres for August, marginally down on 2020 by 0.2% (2m litres). Northern Ireland (NI) continues to show good growth as more beef to dairy conversions come online, with August production estimated to be up 4.1% year on year. So far in 2021, NI deliveries have been up by 4%, adding an additional 68m litres to their regional milk supply.
TheCattleSite News Desk