US reassesses "Product of USA" label in new transparency effort
The USDA has announced a "top-to-bottom" review of the voluntary "Product of USA" label to strengthen the standard, improve transparency and consumer safety.
To complement the Federal Trade Commission's (FTC) efforts to strengthen the enforcement of "Made in the USA" standard, the US Department of Agriculture (USDA) announced that it would review the standard for agricultural goods.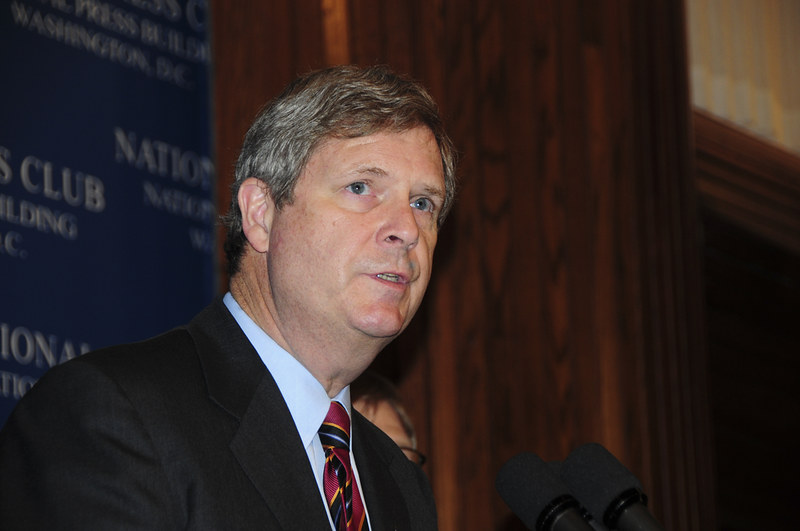 In a statement released after the FTC vote, USDA Secretary Tom Vilsack said:
"American consumers depend upon accurate, transparent labels to obtain important information about the food they consume. American farmers and ranchers depend upon those same labels to convey information about their products that consumers value and demand. We have taken note of the many comments submitted to USDA and the FTC regarding meat labeling and understand that the current 'Product of USA' label on meat products may no longer effectively serve either of those purposes, to the detriment of consumers, producers, and fair and competitive markets.
I am committed to ensuring that the Product of USA label reflects what a plain understanding of those terms means to US consumers."
The National Farmers Union (NFU) welcomed news of the review, saying that the organization has long been concerned about the utility of the label. In a press release, the group said that the "Product of USA" label had been legally been applied to beef and pork that was born, raised, and slaughtered in another country but processed in the United States. The NFU had recently lobbied the FTC and USDA to strengthen voluntary US origin claims on labels and penalize those who incorrectly label products.

NFU President Rob Larew said:
"American consumers deserve to know where their meat comes from. Whether they want to keep their food dollar in their community, limit their food miles, or avoid unsustainable or unethical practices, there are many reasons why someone would want to know what country their meat was raised in. But as things stand, there's no way to determine the origin of beef and pork since the wildly deceptive 'Product of the USA' label can appear on meat that spent its entire life in another country.
"This isn't just a problem for consumers – it hurts farmers and ranchers, who can't differentiate their product or earn a premium for offering a local option.
"Given its deep flaws, it is encouraging that the USDA is reassessing the 'Product of the USA' label. We sincerely hope the agency will limit the claim exclusively to meat born, raised, slaughtered, and processed domestically, offering greater transparency to consumers and financial opportunities to American farmers and ranchers."