Don't sign the UK-Australia trade deal, says RSPCA
The UK's RSPCA is urging Prime Minister Boris Johnson to stop a trade deal with Australia that could see the UK importing food raised at lower animal welfare standards.
The RSPCA is urging Prime Minister Boris Johnson not to sign an imminent trade deal with Australia which would open the UK to lower welfare imports of animal products reared in ways which are illegal in the UK.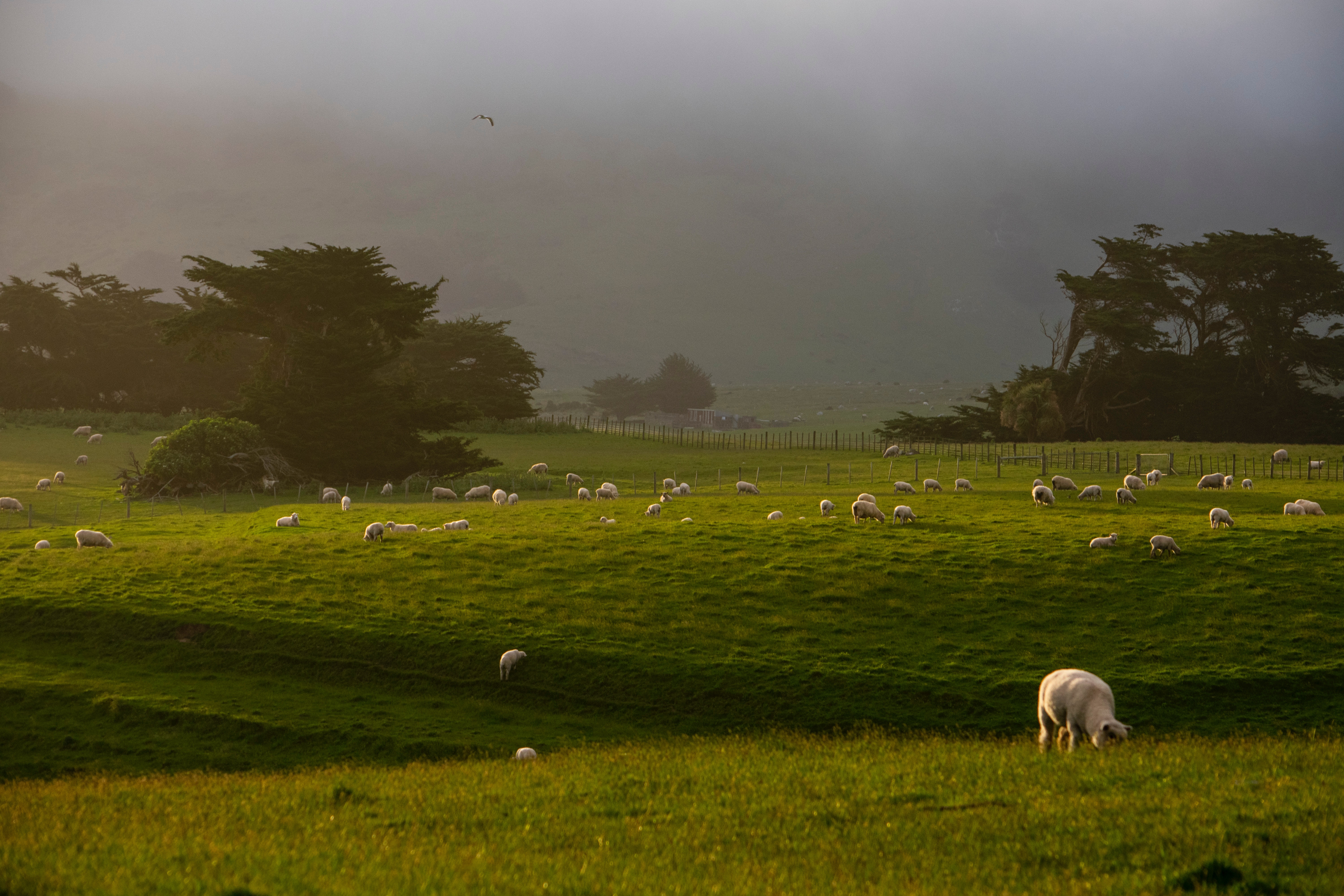 Australian farming involves a number of practices which are outlawed in the UK including keeping hens in battery cages, giving beef cattle growth hormones and a practice called mulesing where sheep have the skin around their bottoms cut off.
Chief Executive of the RSPCA, Chris Sherwood, said: "Everything we are hearing indicates that Boris Johnson is close to signing the deal. At a stroke he will be setting back hard fought for welfare standards here and giving Australia no incentive to improve welfare standards there. It will start a race to the bottom and the losers will be billions of farmed animals and UK farmers.
"As our sister charity, RSPCA Australia, has pointed out, standards there fall well short of those in the UK including in the beef sector which is at the heart of these trade negotiations. Australia does not mandate CCTV in slaughterhouses as we do in England, allows hot branding, permits cattle transportation times that are double that in the UK. In Australia an estimated one million cattle are reared in barren feedlots without shade. In the past few years, there have been significant steps forward for animal welfare in this country and the Government has committed to going even further so a deal to allow products from animals reared in conditions which would shock many British consumers is a clear backward step.
"It's very laudable to want the UK to be a global leader for animal welfare but that pledge is undermined if we allow lower welfare imports."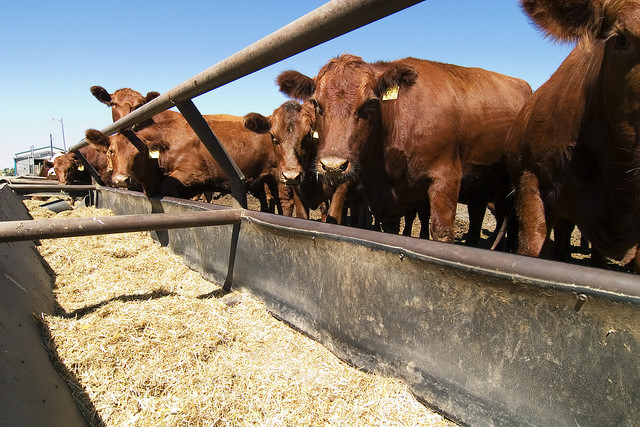 How Australian beef production differs from the UK model
40% of beef produced in Australia involves the use of hormones, a practice that is currently not allowed in the UK
Australia also permits hot branding, which is not used in the UK.
The 80 slaughterhouses approved for export in Australia have been rated just 2 out of 4 for welfare by RSPCA Australia and there is no compulsory CCTV in slaughterhouses, which is mandatory in England
As the UK prepares to end live exports, the Government is preparing to do a deal with Australia which allows beef cattle to be transported for up to 48 hours without food or water in intense heat.
Battery cages for poultry
The UK banned battery cages for laying hens in 2012 but these are still used in Australia. In these systems hens are given less space than an A4 piece of paper per bird and can see 100,000 birds stacked in cages on top of each other. The lack of space causes stress, an inability to perform their natural behaviours and can lead to health problems.
Chlorinated chicken
Chlorinated chicken, which sees carcasses chlorine washed to get rid of microorganisms that can cause food poisoning, is currently banned in the UK. It often causes concerns around public health but it also masks a welfare issue as the need to chlorinate the chicken can stem from poor conditions in intensive systems which make disease more likely to spread.
Concerns with Australian pig production
Sow stalls were banned in the UK in 1999 and the Government is currently consulting on phasing out the farrowing crate system. Sow stalls are currently permitted in Australia although a large part of the industry has stopped using them. Standard sow stalls in Australia are 2m long and 60cm wide and are used for a maximum of six weeks during pregnancy. They severely restrict the pig's ability to move and they cannot even turn around.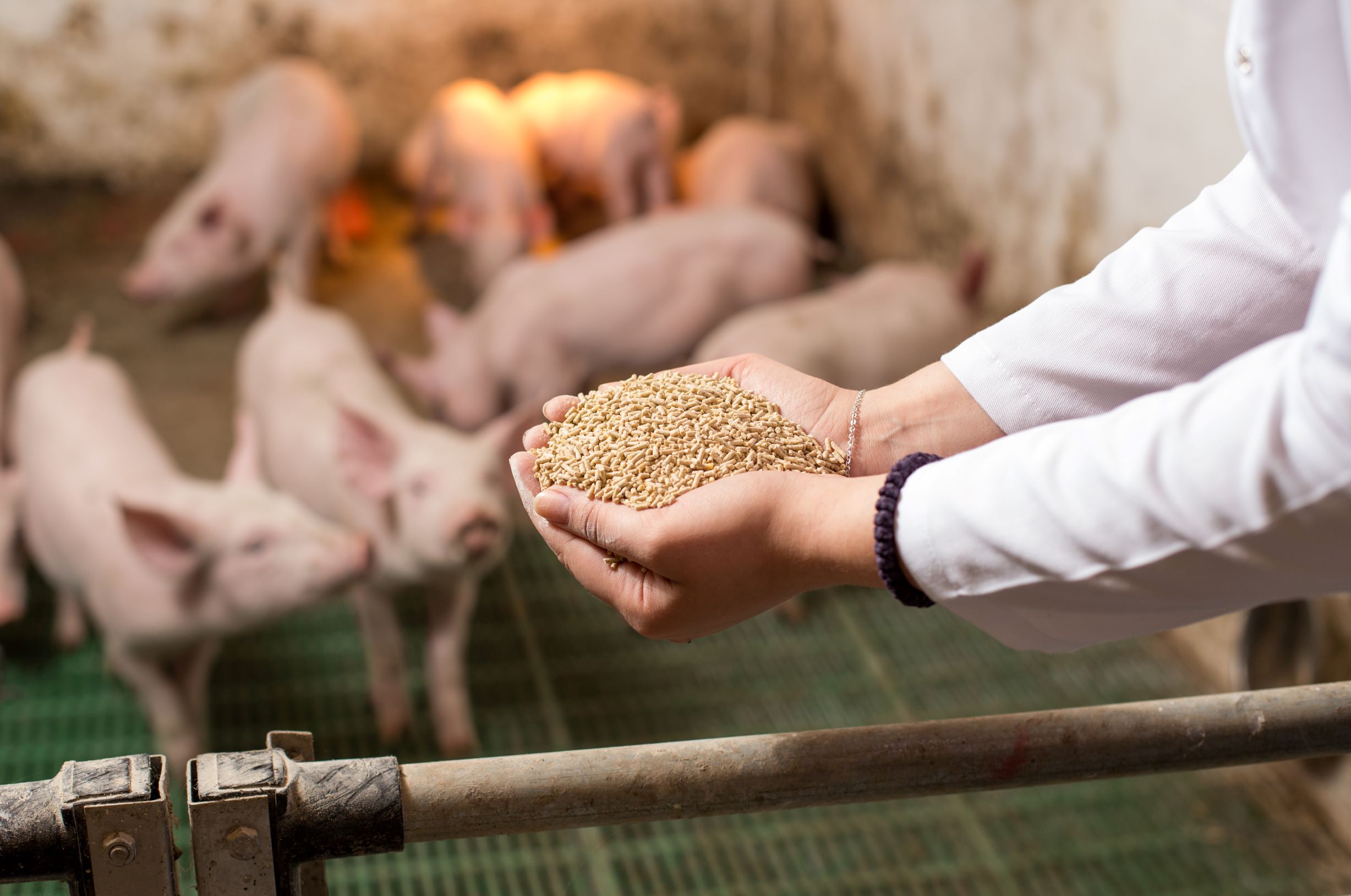 As part of its manifesto commitment, the UK Government promised to maintain and where possible, improve standards of animal welfare in the UK, particularly as new free trade agreements (FTAs) were negotiated. The UK has higher legal animal welfare standards than Australia in multiple areas. Australia has limited federal legislation on farm animal welfare and its codes of practice have yet to be converted into legally enforceable standards and guidelines so are non binding. The only independent guide to legal farm standards, the World Animal Protection Animal Protection Index, scores Australia lower compared to the UK.
To maintain its promises to the public and UK farmers, the Government must ensure tariffs are not relaxed on eggs, beef and pigmeat unless Australia's standards are at least equivalent to the UK's and ensure our bans on imports of products produced with growth promoting agents are maintained.
To take part in the RSPCA campaign action, #ActNowForAnimals click here.