Iowa State to test smart manure spreader at research farms
A new precision manure application system being tested at Iowa State's research farm can easily integrate with other smart farming equipment.
Precision manure spreader improves accuracy

At Iowa State's Agricultural Engineering and Agronomy Research Farm, between Ames and Boone, researchers are gearing up to test a smart manure spreader, fitted with a Raven Rate Control Module, or RCM, billed as the most precise application controller on the market and usually used on fertilizer applicators or sprayers.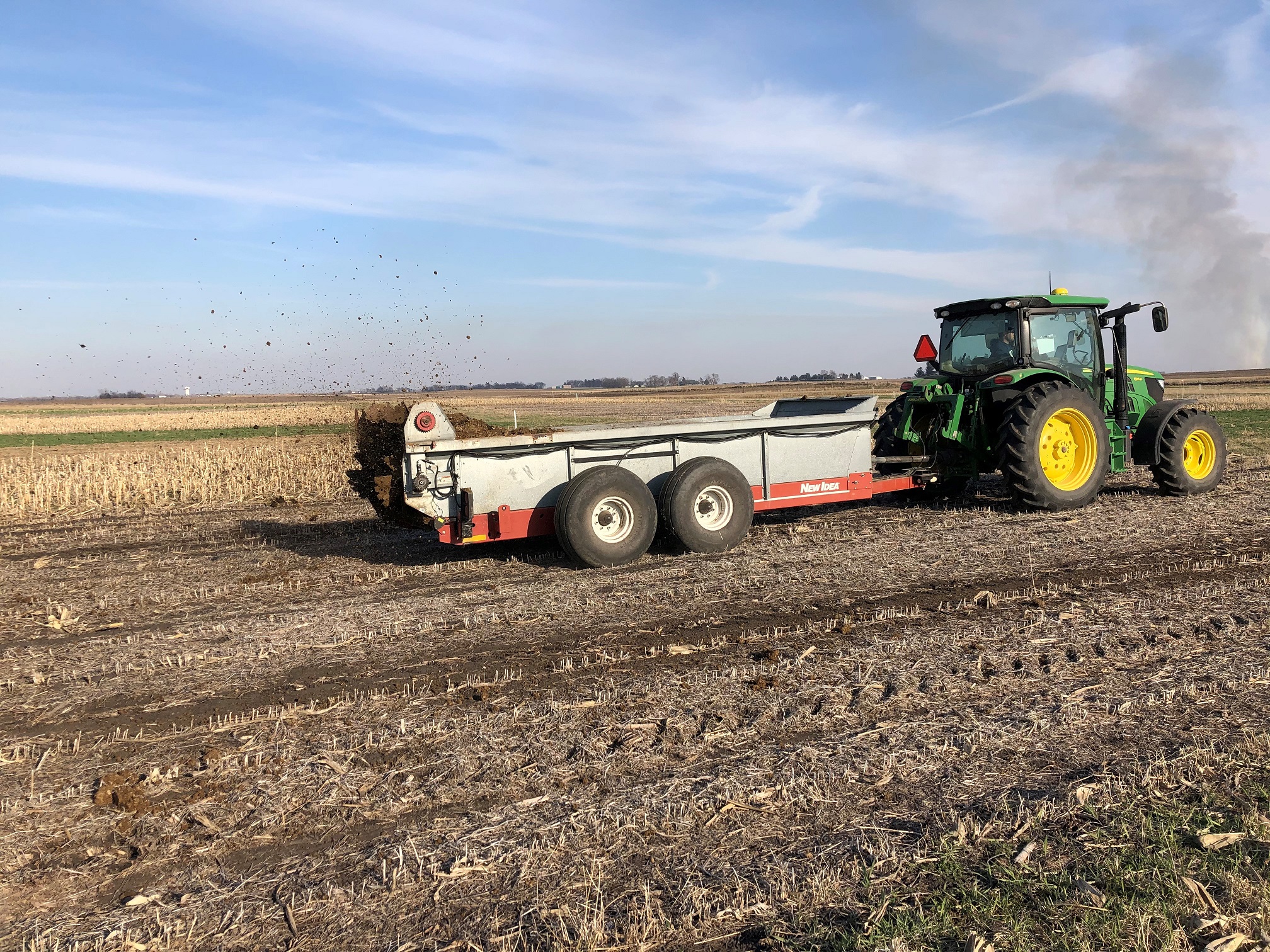 Nathan Meyers, AEA farm ag engineering manager, recently described some of the features of the new RCM load cell kit, which was retrofitted to an existing spreader at the farm. The control system runs off industry standard software ISOBUS – so it can integrate easily with precision equipment and displays. The spreader can be adjusted to use with solid material with varying levels of bulk density, like manure and compost, and has two calibration options -- a static calibration that occurs at the material pile while sitting still and dynamic calibration that works in the field while the manure spreader is operating. It also has "autoswath," which makes the application more accurate and eliminates expensive skips or overlaps.
One of the first uses of the spreader last fall was to apply composted manure, Meyers said. "It worked great. It was very simple to set up, and when it's in the field, it uses a dynamic calibration process, which means the load cells are actively assessing what is being applied, based on consistency," he said. "That's a significant improvement over what we had in the past, which took time to calibrate every year and still wasn't so precise."
An agriculture and biosystems engineering research team headed by Iowa State professor Michelle Soupir and research scientist Natasha Hoover plans to use the new spreader to apply poultry manure for a project comparing impacts of different methods of fertilization and land management on crop yields, soil health and environmental resilience. The project is funded by the Iowa Egg Council and the Iowa Soybean Association, and the findings will be shared at manure applicator trainings around the state.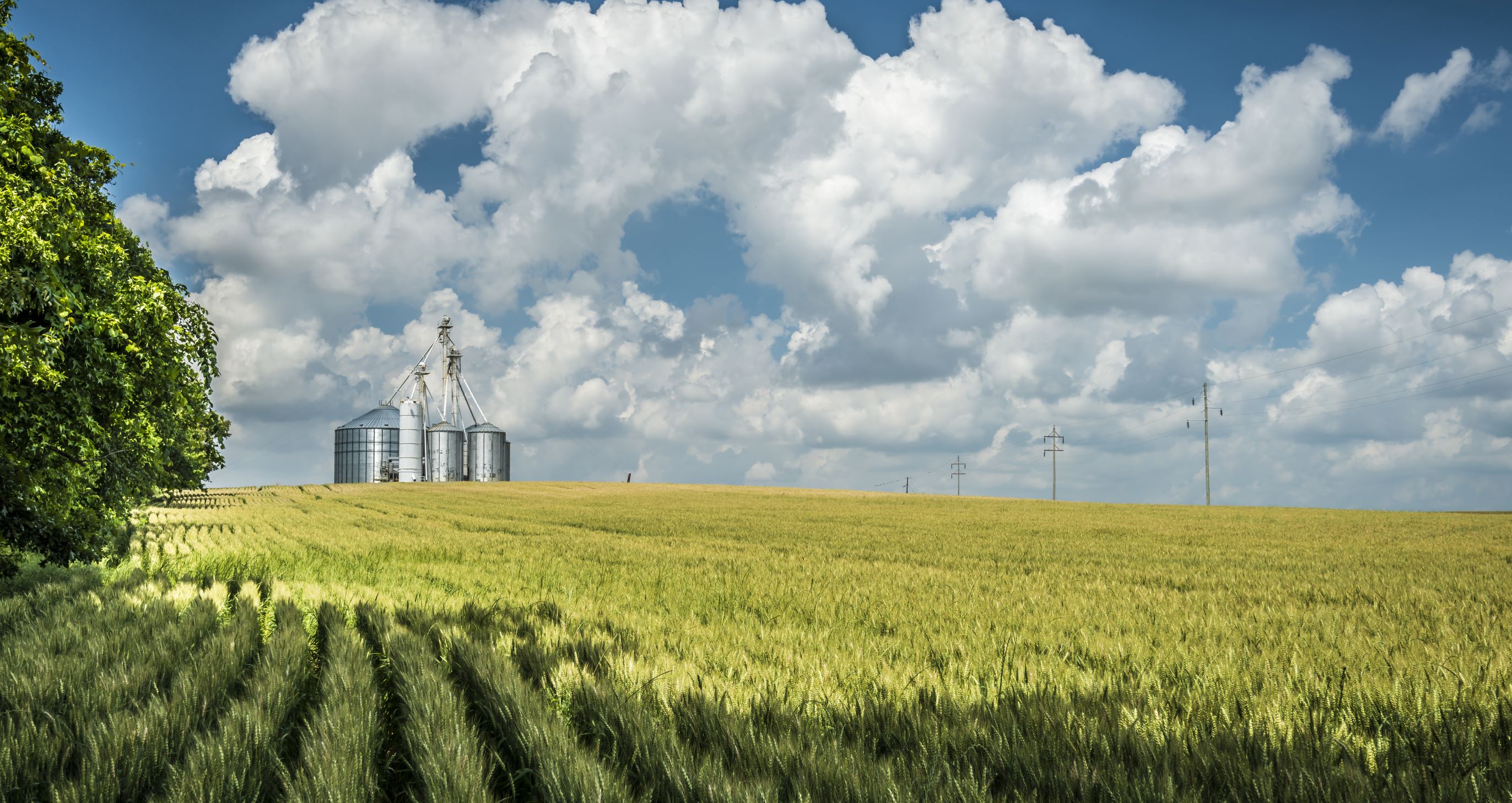 "In the past, we've had to estimate the amount and rate of manure application based on weight," Hoover said. "We had to weigh the spreader before we filled it with manure, when it was filled and then again after application. Having a 'smart' machine that can calibrate the amount of manure to apply without going to a separate scale will cut down on multiple trips and time. Most important, it will give us a more consistent, accurate application rate that will improve confidence in our results."
Soupir believes farmers will be interested in the technology. "It's certainly more practical than what we've been using for years. It can save precious time, and farmers can be more confident in the amount of nutrients their crops are receiving from the manure, so they will have less reason to apply additional fertilizer applications as 'insurance,'" she said. "That should translate to more efficient use of nutrients and less risk of loss to the environment.
Meyers agrees: "Improving the accuracy of manure application is likely to become even more important. Right now, this equipment is being used to support research, but I expect as people learn about it, there will be considerable interest in it for demonstration purposes."