NFF fires back at negative Australia Institute report
National Farmers Federation CEO Tony Mahar is drawing attention to the Australia Institute's latest report, saying that the think tank is downplaying the role of agriculture in the fight against climate change.
NFF CEO Tony Mahar has called the Australia Institute's latest report a PR stunt and questioned the think tank's motives in continually ignoring agriculture's achievements in stemming the impacts of climate change.
"In fact, Australian farmers are leading the world in reducing emissions, all while continuing to increase productivity.
"It's a shame the Australia Institute can't celebrate agriculture's efforts and give credit where credit's due. One can only assume the report is part of the group's so-called 'cutting-edge communications' designed to attract new benefactors."
Mr Mahar said emissions from cropping and grazing had fallen by 71% over the past three decades, from about 280 million tonnes per year in 1990 to about 81 million tonnes today.
"In it's report, the Australia Institute has tried to interpret 're-clearing' as land clearing to wrongly describe farmers' management of invasive native scrub which is needed to protect wildlife and habitat and avoid other perverse outcomes such as erosion.
"More accurately, changes in land management practices over the past decade have contributed to Australia's forest cover increasing faster than any other OECD country in the past 10 years, according to the United Nations' Food and Agriculture Organisation."
In sweeping statements about Kyoto's lack of impact, the report fails to recognise, for example, the red meat sector's more than 50% reduction in emissions from 2005 levels.
"As an industry, we know there is much more work to do to stem the impact of climate change and we have the targets and the resolve to do just that," Mr Mahar said.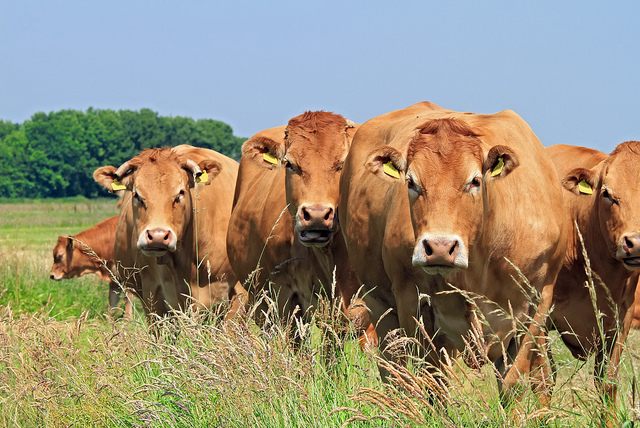 "The red meat sector has a target to be carbon neutral by 2030. Almost every major commodity has an overarching sustainability plan.
"The NFF's goal for agriculture to be the next $100 billion industry by 2030, includes a plan for the whole of agriculture to be trending towards carbon neutrality by the same year.
"The NFF supports an economy-wide target net zero emissions by 2050 provided there is an economic pathway and farmers are not burdened by unnecessary red tape.
"We support the Government's continued investment in the Emissions Reduction Fund and the addition of soil carbon commitments to propel our trajectory towards a reduced emissions future.
"It really is a shame that an organisation with a name as lofty as the 'Australia Institute' seems resolute to paint our nation as luddites when it comes to climate change."