NFU UK highlights the positive impact of agriculture in early education
Bringing agriculture into the classroom can positively impact children's education and future careers by illustrating critical STEM topics, says new NFU report.
A new report by the NFU clearly demonstrates how farming and agriculture can be used effectively in the classroom to deliver crucial science, technology, engineering and maths (STEM) lessons through real world examples.
The report comes following a new YouGov survey that highlights a substantial skills gap in careers based around STEM subjects, not only in agriculture but across the economy. The YouGov results reveal that one fifth of the teachers who responded struggle to teach any science during the week.
It also shows how using agriculture to teach these important subjects can help engage children at a crucial age and show them their potential for exciting STEM-based careers - as demonstrated when a quarter of a million students participated in the NFU's live lessons.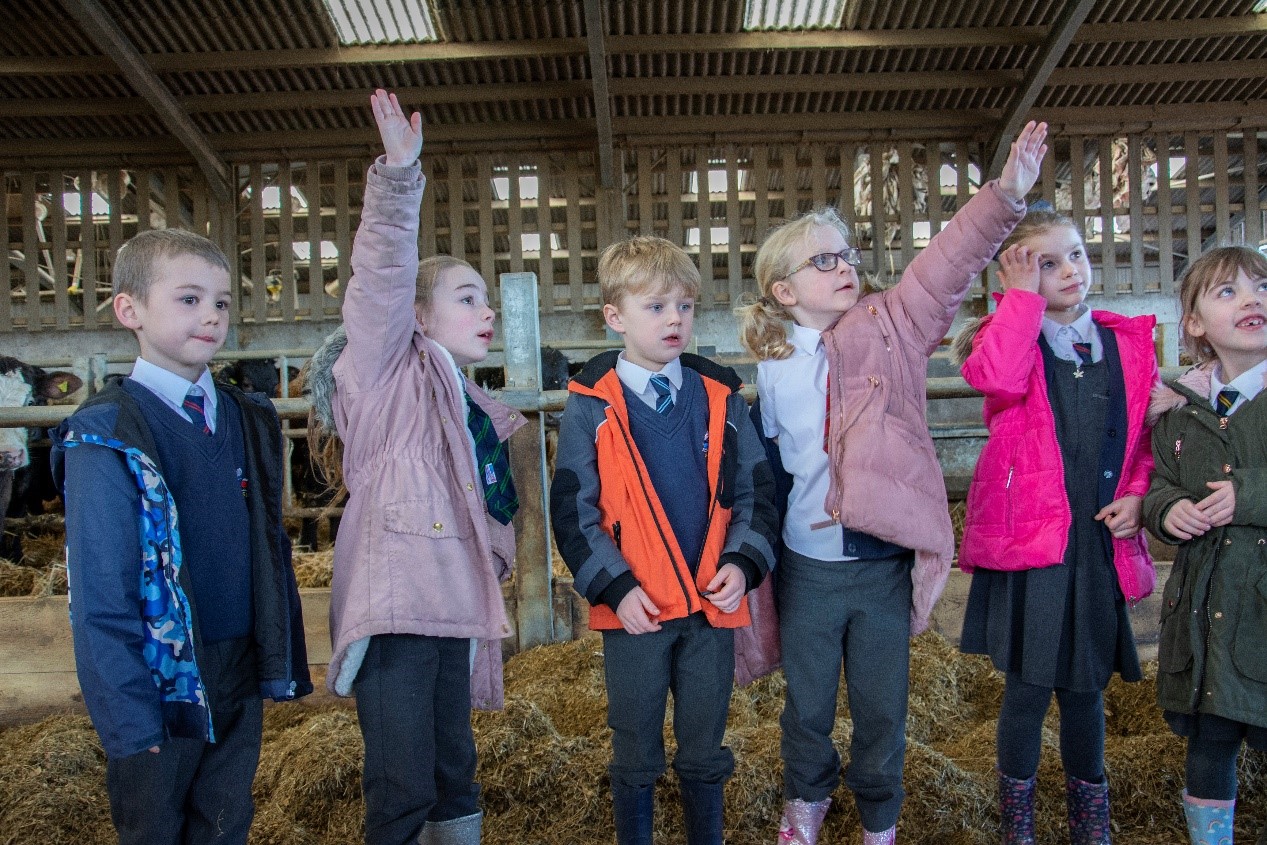 With agriculture directly linked to many elements within the current STEM curriculum, from life cycles and habitats to food chains and food technology, children have been learning and applying key skills in stimulating, practical, real-life situations. This played out in the survey which showed 89% of respondents believed teaching about farming at primary school is important, while 78% said they thought their classes would learn more about STEM subjects in a non-classroom setting.
NFU President Minette Batters said: "Farming provides an incredibly innovative and exciting way to promote STEM learning in a way the younger generation might not have seen before and we have spent time working with schools to help teachers deliver all-important STEM subjects using real-life farming examples. It's been hugely rewarding with countless teachers telling us of grassroot level triumphs, as pupils discover a whole new subject area that was previously uninspiring to them.
"We have shown how teaching STEM through real-life, practical situations, that are completely relevant to the curriculum, can deliver so many benefits for children's education and future career opportunities. This clearly demonstrates why the Government should recognise the role of agriculture in inspiring STEM learning, to help connect pupils with the country's farming heritage, to build their understanding of food and how it's produced, and to help promote STEM as the route to a viable and exciting career, not just within agriculture but across the whole economy."
Speaking about the success of using agriculture as a route to teach STEM subjects, Science Coordinator at Brompton Westbrook Primary School in Gillingham, Claire Hofer, said: "The NFU Education programme has been great for developing the children's science capital and helping them to understand that science is not just something that happens in a science lesson but it's everywhere in the world around them.
"This project has helped them to understand and appreciate the science involved in growing their food and caring for their own plants, as well as considering costing and manufacturing. It has been a fantastic real-life project for the whole school to get their teeth into."
TheCattleSite News Desk