UK researchers are learning more about lumpy skin disease in cattle
Researchers at the Pirbright Institute are determining which insects vector lumpy skin disease, an emerging cattle virus.
A landmark study by The Pirbright Institute has measured the risk of different insect species transmitting lumpy skin disease virus (LSDV).
Lumpy skin disease virus (LSDV) is a severe disease of cattle that is fast emerging into new regions. Recently, the disease spread from Africa and the Middle East into cattle populations in Europe and Asia.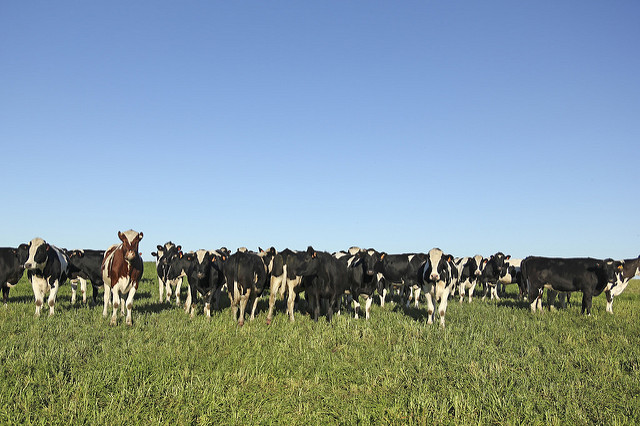 The study, published in the Journal of Virology, reveals that insects are unlikely to get the virus if they bite into infected cattle not showing clinical signs, meaning these animals pose a limited risk of transmitting disease.
Scientists say the information fills a critical information gap and could alter the design of control programmes to reduce LSDV outbreaks - particularly in low and middle-income countries.
"The data we have compiled provides this vital knowledge which authorities can now use to inform control policies," explained Dr Pip Beard, head of the Large DNA Viruses group at Pirbright. "In particular, the discovery that preclinical and subclinical animals both pose a very limited risk of spreading disease supports LSD control programmes which target clinically-affected cattle for rapid removal, rather than complete stamping‐out of all cattle in an affected herd."
Animals with LSDV typically experience fever, weight loss and large nodules on the skin, but some animals are sub-clinically infected and display no symptoms.
Up to now, it was not clear whether insects feeding on sub-clinical animals were able to contract the virus and spread the disease. This unknown meant that some control programmes had adopted a cautious approach to outbreaks, culling all animals in an affected herd to prevent disease spread.
The study suggests that insects that feed on subclinical animals are 97 per cent less likely to acquire LSDV than those feeding on clinically infected animals. It also found that insects were unable to pick up the virus from cattle in the seven days before clinical signs develop.
Stable flies were the most efficient transmitters of LSDV followed by mosquitoes.