Northern Ireland contends with official vet shortage amid Brexit protocol changes
A senior Ulster Unionist peer has called for urgent action to address an increasingly serious shortage of vets carrying out official meat inspections in Northern Ireland.
Lord Rogan was speaking after the Province's Chief Veterinary Officer told a Stormont committee yesterday that, when the supermarket grace period in the Northern Ireland Protocol expires, the number of argi-food certificates processed locally will be close to the figure handled by the EU as a whole.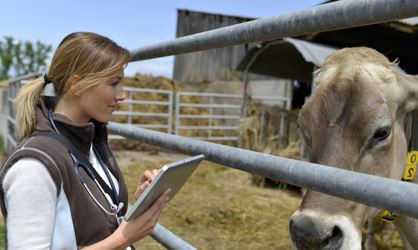 Dr Robert Huey advised the Northern Ireland Assembly's Agriculture, Environment and Rural Affairs Committee that these duties were currently being carried out by just 12 vets and "that's not going to work."
Lord Rogan has also received an answer to a Parliamentary Question in which the UK Government admitted that contingency plans had been put in place in the event that the current contract to deliver official veterinary controls in Northern Ireland was not delivered.
Lord Rogan said:
"I have been concerned about this developing situation for some time and I will be tabling further Parliamentary Questions to seek to establish a clearer picture of what exactly is going on.
"The disastrous Northern Ireland Protocol has clearly made the situation much worse, but the shortage of qualified vets to undertake certification responsibilities should have been dealt with long ago and certainly well before the end of the Brexit transition period.
"The UK Government and Food Standards Agency must get a grip on this situation and do so urgently.
"We need more vets and they must be fully-qualified, trainees will not do.
"It is yet another instance of the UK Government taking its eye off the ball on Northern Ireland in general and Brexit in particular.
"I commend Dr Huey for bringing this matter to wider public attention, but it should never have come to this."