Compassion in World Farming is accepting entries for its 2021 awards
Compassion in World Farming is welcoming entries for its annual Good Farm Animal Welfare Awards programme and will focus on welfare-friendly innovation and sustainability.
The annual Good Farm Animal Welfare Awards programme run by Compassion in World Farming has been streamlined this year to allow businesses hit by COVID-19 to progress towards the delivery of their existing animal welfare commitments. Instead, the focus will be on the following award categories for which Compassion is now inviting entries.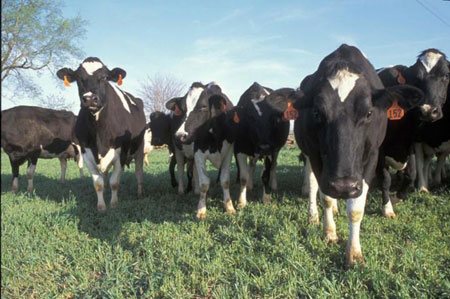 Marketing and Innovation Awards for the food service and manufacturing sectors
These awards recognise companies from these two sectors that provide the best example of work to measurably improve farm animal welfare (innovation), and to promote products from higher welfare systems to their customers (marketing). The latter may also include companies actively communicating the need to reduce meat, eggs and dairy consumption.
Sustainable Food and Farming Award
Awarded to businesses that are taking steps to produce higher welfare meat, dairy and eggs in ways that protect, improve and restore wildlife and the environment, and can demonstrate a positive impact on one or more of the following: wildlife, wildlife habitats, soil, conservation, forests, climate change, water quality, reducing use of chemicals and pesticides, reducing reliance on imported animal feeds.
Planet Friendly Award
This award celebrates companies committing to meaningful meat (dairy, fish, or eggs) reduction targets in their supply, at three levels: Gold (25%), Silver (15%) and Bronze (10%) – to be achieved within five years.
Note: As a precursor to the Planet Friendly Award - if you are taking steps to move towards a more humane sustainable food system and are able to demonstrate links to the advancement of animal welfare and a rebalancing of your protein offer which reduces the number of animals in your supply chain, you may be eligible for a Special Recognition Award.
The deadline for entries is Friday 16 April 2021 and winners will be announced on Thursday 24 June.
Any businesses interested in applying can download application forms on Compassion's Food Business website or email [email protected] for further information.