German Agriculture Minister champions the opportunities available in the livestock industry
German Federal Minister of Food and Agriculture Julia Klöckner and German Agricultural Society (DLG) President Hubertus Paetow highlight the advances of the German agricultural industry in address at EuroTier Digital 2021.
The DLG trade fairs "EuroTier/EnergyDecentral 2021 digital" was launched yesterday. Over four days, from 9 to 12 February, more than 1,200 exhibitors will be presenting their products and services, in real time, via video technology to attending visitors from all over the world. The organiser DLG (German Agricultural Society) has put together a technical program with nine parallel online video channels as well as more than 300 interactive events that address a wide range of current and future topics of the global livestock industry. Visitors can participate interactively in many talk shows and discussion events.
In her opening speech, German Federal Minister of Food and Agriculture, Julia Klöckner, encouraged farmers in Germany to participate in the developments in agriculture and animal husbandry.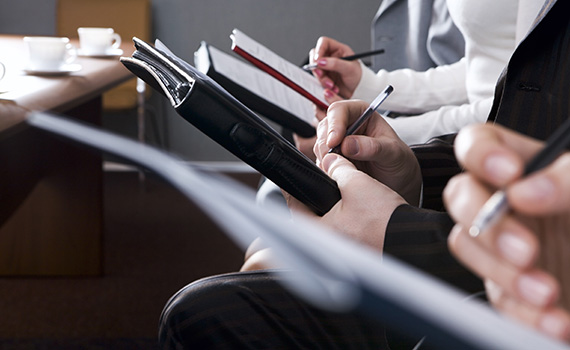 "EuroTier is a world-leading trade fair. And one thing is clear, it's not just technology or how to reduce workload that are the topics of today, but, more importantly, the social acceptance of livestock farming and animal welfare.
"That's why I'm delighted that the 'Animal Welfare Award' is being presented for innovations that support farming practices that improve animal welfare. The industry is undergoing radical change. However, this can only be successful and sustainable if this is done in a proportionate manner with a view to the long-term perspectives for livestock farmers in our country. Indeed, should the production leave Germany, nothing would be gained – quite the opposite in fact. Neither environmental nor animal welfare issues can be solved by exporting them. That's why I created the Kompetenznetzwerk Nutztierhaltung (Network for improvements in animal husbandry) - the necessary restructuring of animal husbandry can only succeed if we work together. These are issues that also occupy EuroTier," added Klöckner.
Minister Klöckner added that the industry is also being supported in the course of these necessary changes: in the implementation of the ban on piglet castration without anaesthesia, in the implementation of the ban on chick culling and in the regulation of farrowing crates for sows. Last year, for example, it launched a new investment support program worth €300 million for animal housing conversion. Another campaign is the fight against African swine fever. Klöckner stressed that it was imperative to prevent the disease from entering domestic pig populations. The federal and state governments are working on this as a matter of priority.
"In addition, we must also fine tune other aspects of the industry: If the advertising in the meat trade does not focus on quality but solely on how cheap the product is, we do not achieve an impression of the value of the product nor do we show the added value of the product. In this regard, many things must change. This is where we come in. Livestock farmers, the entire food chain, and also consumers are called upon to ensure that expectations and fulfilment go hand in hand. Innovative developments help to achieve this. And that's exactly why EuroTier is so important."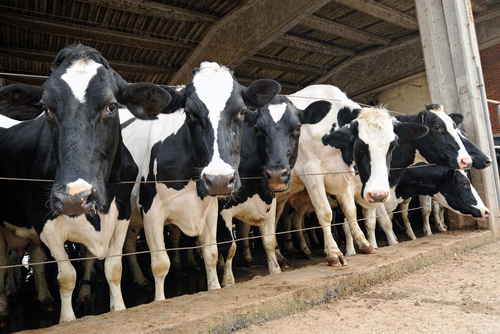 "The vision of competitive livestock farming in Europe has become somewhat clearer in recent months - also thanks to the concept from Kompetenznetzwerk Nutztierhaltung under the leadership of Mr Jochen Borchert," affirmed Hubertus Paetow, President of the DLG.
President Paetow presented two important themes for the industry
Animal husbandry in Germany and Europe will continue to look different in the future than in many other regions of the world. Higher demands on animal welfare and sustainability require different technical concepts. This poses significant challenges for manufacturers and farmers alike. However, it also presents opportunities for those, who recognise the trends early on and implement them efficiently.
Because of these requirements, society would want to maintain this sustainable animal husbandry in Germany, and this also includes maintaining the economic perspective in global competition.
This requires functioning value chains, which can and must be supported, at least temporarily, with political instruments.
Similarly, close cooperation between all stakeholders is required in order to communicate the message of sustainable production of animal products throughout the entire chain, as is the focus of the EuroTier theme: "Farming in the food chain".
In the following discussion rounds, Hubertus Paetow and Bernd Meerpohl, Chairman of the EuroTier Expert Advisory Board and CEO of Big Dutchman, debated solutions for "The animal housing of the future". Such housing would look completely different all over the world simply because the local and social conditions are so different.
Stefanie Renz, pig farmer from Schirmerhof near Deppenhausen, in Germany, and Gert van Beek, President of the European Pig Producers (EPP) club and pig farmer in the Netherlands and Germany, took a closer look at "The role of the farmer in the food chain" from different perspectives. Farmer Renz produces for regional markets while Gert van Beek's farms are closely involved in the processing chain for the volume market.
Prof Claudia Klein, Head of Friedrich-Loeffler-Institute in Neustadt, and Michael Dörr, dairy farmer from Karlshof near Roßdorf, Germany, discussed how to resolve "conflicting goals in animal welfare and environmental protection". However, they said, much research is still required to resolve the various conflicts.
The full list of presentations can be found in the Event Calendar on the EuroTier website.