CME update: live cattle futures top one-year high on strong demand
US live cattle futures reached their highest point in a year on 5 February, while March feeder cattle futures slid back from previous highs.
Reuters reports that traders predict that Chinese buyers will continue to snap up more American meat.
China, the world's top pork consumer, increased meat imports after a fatal pig virus began devastating its herd starting in August 2018. The country is attempting to rebuild the herd, but still grappling with disease.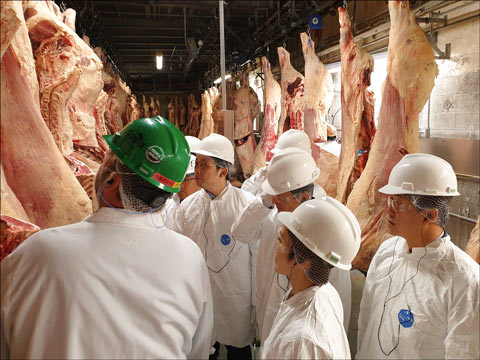 Domestic demand for meat has also been solid as more US restaurants are re-opening after COVID-19 restrictions, traders said.
CME April live cattle closed 0.025 cent higher to 123.775 cents per pound and reached its highest price since 15 January 2020, at 124.250 cents.
March feeder cattle slid 1.225 cents to close at 138.275 cents per pound, extending a retreat since hitting a five-month high of 144.850 on 25 January.
Prices for choice cuts of boxed beef edged up $0.33 to $234.58 per cwt on Friday, while select cut prices rose $0.35 to $220.79 per cwt, according to the USDA.
Read more about this story here.
Source: Reuters