ORFC Global 2021 conference boasts more than 5,000 delegates from around the world
The Oxford Real Farming Conference 2021 is bringing 500 speakers together to explore regenerative agriculture and solutions to climate change.
With 500 speakers from more than 80 countries around the world, ORFC Global 2021 now has an impressive 5,000 delegates tuning in to the biggest ever online gathering of the real food and farming movement.
ORFC Global Programme Manager Francesca Price said: "It's been an enormous technical feat to move the Oxford Real Farming Conference online and to take it out to a global audience, so it's very rewarding to see so many people, from all over the world, keen to participate.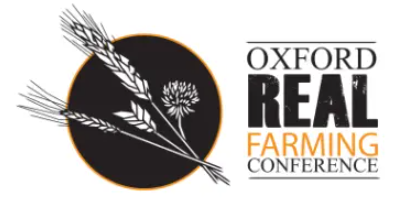 "We're streaming from 12 noon to 10pm GMT every day until 13 January, and the topics are diverse – as well as practical agroecological farming sessions we have speakers addressing climate change and how to reach net zero, talking about the importance of indigenous knowledge, the links between biodiversity loss and our health, how to address racial inequality in agriculture and the challenge of access to land.
"It's quite astounding to see so many inspiring talks one after the other – and there is a real buzz and sense of solidarity running through the conference. The programme is huge, but all the sessions have been recorded and can be replayed immediately afterwards so you can catch up on anything you've missed."
Tickets to ORFC Global are on sale throughout the conference.