ADF Milking Ltd wins second Queen's Award
Her Majesty the Queen has acknowledged ADF Milking for a second time – on this occasion for the proficient distribution of British technology around the world.
ADF Milking has been awarded the Queen's Award for Enterprise 2020: International Trade.
ADF Milking's unique Automatic Dipping and Flushing system has been successfully helping dairy farmers in the UK and internationally to improve the health of their herds for over 15 years. Used by dairy farmers in more than 30 countries every single day, the ADF System is proven to improve the health of herds while increasing profitability for farmers.

The innovative technology of the ADF System automates a crucial part of the milking routine. Teats are dipped and protected at the optimum time before exposure to harmful bacteria in the environment.
After removal, liners are then flushed with a sanitising solution to prevent the spread of mastitis from one cow to the next. The ADF System also saves time in the milking parlour due to reducing the need for manual labour, and saves money by reducing vet bills.
ADF Milking received this royal accolade in International Trade due to the outstanding growth achieved in overseas earnings and the substantial year-on-year growth accomplished internationally over the last 6 years.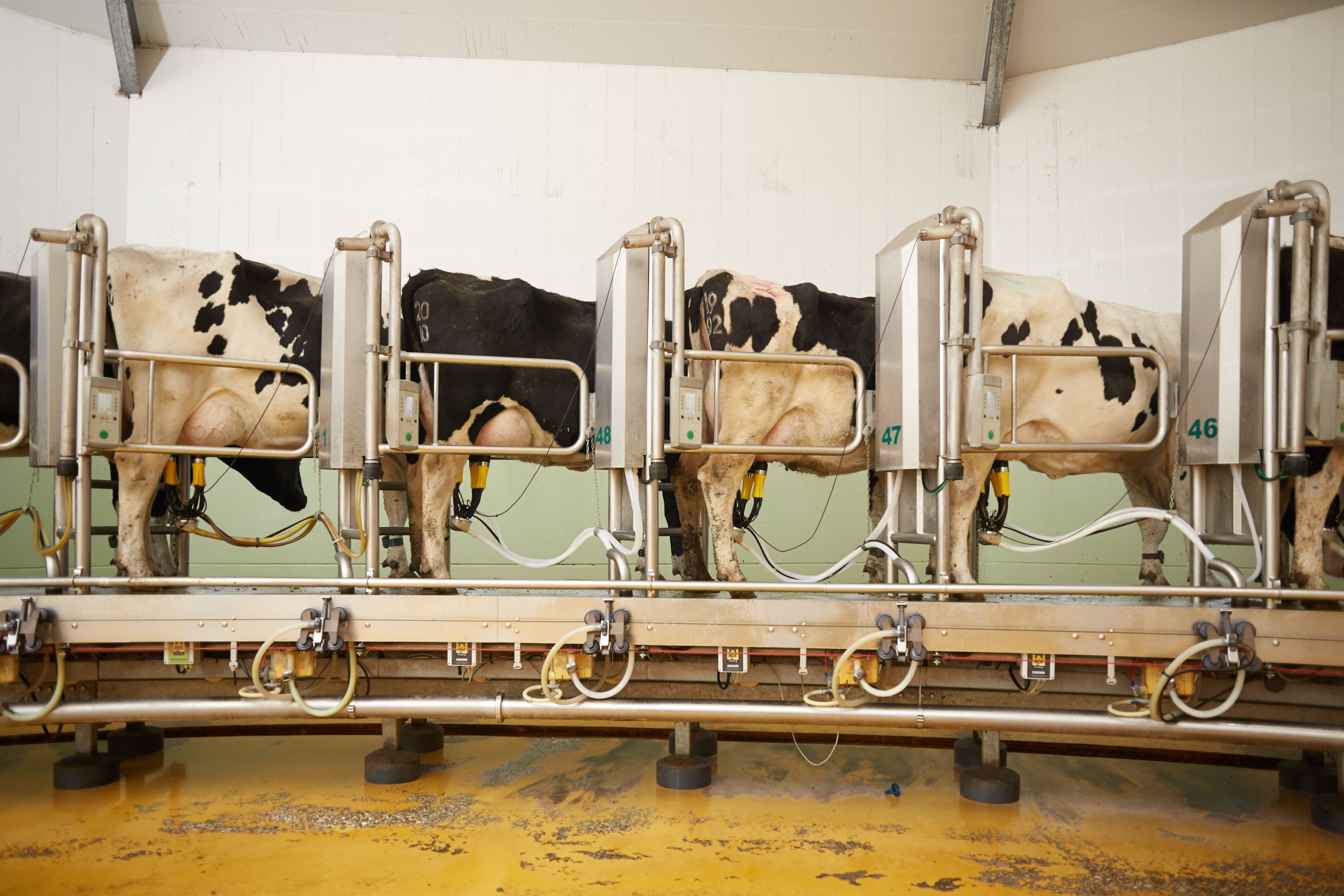 ADF Milking founder and inventor James Duke is delighted to be given this award by the Queen. "We take great pleasure in helping dairy farmers in the UK and overseas," says James. "We want to do our bit to keep them in business and protect our essential food supply chain, both locally and internationally."
Director and CEO Angus Buchanan says it a great pleasure to be honoured by Her Majesty the Queen for their British technology. "Through receiving this prestigious achievement we have proven that it is possible to succeed on the international stage against much larger competitors by innovating and challenging the status quo. We are very proud of our team who have combined together to achieve international recognition for our innovative product."
Now in its 54th year, the Queen's Awards for Enterprise are the most prestigious business awards in the UK, celebrating British businesses who excel at international trade, innovation or sustainable development.
ADF Milking is proud to be one of 220 organisations to be recognised with a prestigious Queen's Award for Enterprise this year. ADF Milking previously won a Queen's Award for Innovation in 2013.