UK Beef and Dairy Agri-market Outlook
This outlook comes after Britain's departure from the EU has been delayed. This might mean one of two things: either the clock has been extended, the threat has gone away and normal life continues for now, or the only certainty is more uncertainty.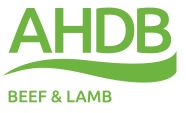 In the meantime, a considerable amount of extra stock has been collectively amassed. The agri-food sector is no different, with headlines talking about stockpiling, full refrigeration and storage facilities. Now, companies need to decide what to do with it all, and that brings its own complexities. Some of that is perishable so rotating stock is an issue. If it is released onto the market, what does that do to the value of what is being held? What is the plan for achieving the right level of stock for later in the year? Those short-term changes in supply and demand can and do have an impact.
Longer term, we know enough to plan ahead, and impartial forecasts are one tool to help us do that. Amid the Brexit uncertainty, we all want clarity.
There are anchors for our sector if we look for them within the policy:
UK farming is going to receive less, or rather, no direct support
As an industry we're going to be more reliant on understanding and meeting the needs of the marketplace
The agri-business sector is going to be exposed to more global competition.
These were already trends, but Brexit means we get there quicker, and a lot quicker if there's no deal.
Beef & Dairy Overview
Looking forward to the rest of 2019 and beyond, both the UK and Ireland have forecast the availability of prime cattle to tighten up towards the end of the year. Lower calf registrations in 2018 are likely to keep the supply level tighter going into 2020.
The UK breeding herd, both beef and dairy, has been declining recently which is also forecast to have an impact on supply in the longer term. However, as the usage of sexed semen increases within the dairy herd, more beef calves are likely to be registered, making up for the decline in the suckler herd.
Further to this, the effect of African Swine Fever in China is likely to impact all protein markets, including beef. This could be welcome news to UK beef producers. The UK recently regained market access to China after an absence of over 20 years. The first shipments are expected to go at the end of 2019 or beginning of 2020 and could provide a boost to the domestic market.
Exports: UK fresh/frozen beef exports have actually increased by 11% while imports are down 12% in the first half of the year. However, beef has been exported at a discounted rate, averaging £3,500/tonne, down around 9% compared to 2018. The average price of fresh and chilled exported offal has also declined. Extra beef in storage has likely led exporters to offload surplus stock.
Meanwhile, Irish exports as a whole are up, although exports to the UK have declined. The average import price is back around 3%. Supply in Ireland is expected to tighten up, and exports decline during the second half of the year, which could relieve some pressure on the market.
Dairy market outlook:
Growth in world milk supplies is expected to be limited through 2019.
Domestic production is forecast to show limited growth in the current milk year (Apr-Mar).
Import demand from China should remain strong through 2019.
Commodity prices will therefore remain strong at a global level.
The domestic market may see reduced market returns due to higher stock availability.
Farmgate milk prices may come under some downward pressure from lower market return after the normal lag.