Scotland's Cattle Herd in Decline, Sheep Recovering in 2019
The number of cattle in Scotland has now hit a 60-year low, according to the June survey data released by the Scottish Government.
The number of younger dairy cattle was relatively stable, compared to 2018, although a fall in the suckler herd showed in the data. Overall, the number of cattle fell by 28,000 head. Given the fall in the number of both calves and males animals, this would indicate a slight tightening of supply next year.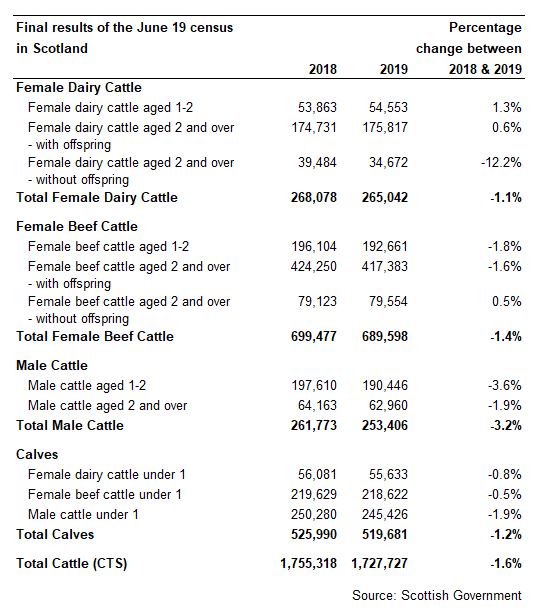 Sheep numbers have made a recovery in 2019. Lamb numbers were lower numbers last year due to terrible spring weather conditions affecting the crop; there were 116,000 more lambs on the ground on 1 June than a year ago. However, the breeding flock appears to have contracted by around 27,000 head. This reflects a contraction in the number of sheep intended for breeding for the first time.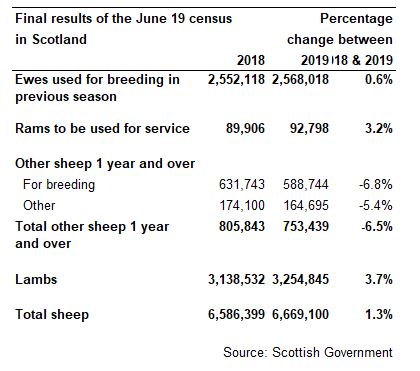 TheCattleSite News Desk