EU Beef Exports Rising as Overall Production Declines
The EU beef industry has seen a slight reduction in total production during the first half of 2019. Slaughter numbers were down, but average carcase weights were higher. Despite the fall in production, exports rose, writes Charlie Reeve, analyst with the UK-based Agriculture and Horticulture Development Board (AHDB) Beef & Lamb.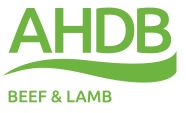 EU cattle slaughter numbers reached 12.9 million during the first half of 2019. This is a 2% (198,000 head) reduction compared to the first half of 2018. Despite this drop, overall EU production was only down 1% (-32,000 tonnes), indicating an increase in average carcase weights. Weights for first 6 months of year were up 2kg compared to the same period for 2018, reaching 298.8kg.
The EU June census covers all the major beef producing nations within the EU, the major trend is a decrease in total cattle numbers. EU cattle figures have declined by 1.6% on the year according to the June survey.
Germany and France have had the most significant declines in cattle numbers. Germany has had a year on year reduction of 330,000 head and France's total cattle numbers have reduced by 267,000 head. Herds in Ireland, Italy, the Netherlands and the UK have reduced compared to 2018 census figures.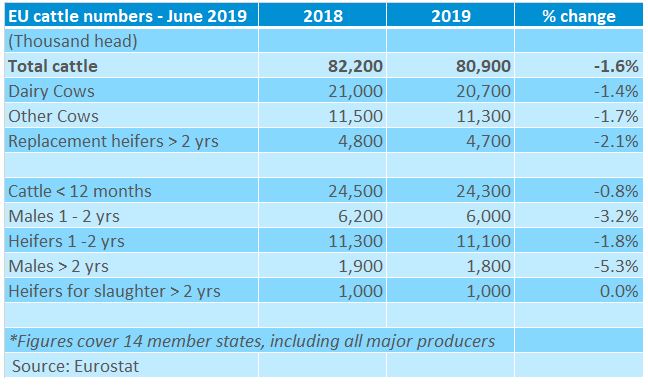 EU-28 external exports increased during the first half of 2019, reaching 114,000 tonnes. Imports totalled 99,000 tonnes.
South America continues to be the major exporting region sending fresh/frozen beef to the EU, with Brazil, Argentina and Uruguay being largest three exporters respectively. The three largest importers of EU beef are currently Bosnia, Hong Kong and the Philippines.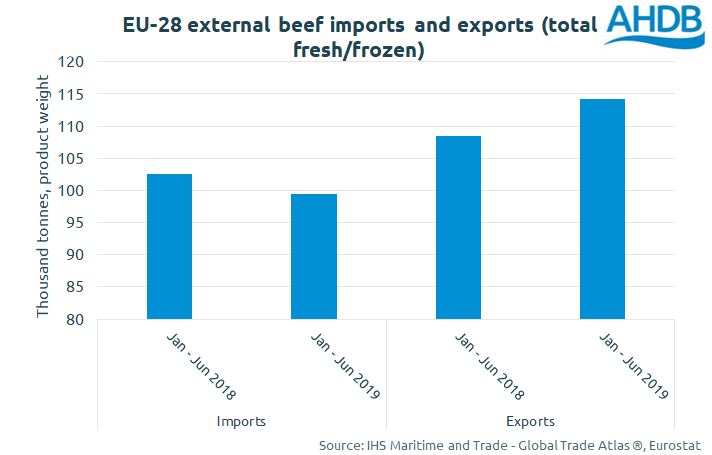 In terms of the UK's trade within the EU, the UK continues to be a net importer of fresh/frozen beef products from Ireland and Poland, and a net exporter to the Netherlands and France.
During the first seven months of 2019, the UK had a trade surplus of 6,300 tonnes with the Netherlands and 6,300 tonnes with France. The UK has a trade deficit of 89,900 tonnes with Ireland, and 7,900 tonnes with Poland.
Beef prices are now well below the five-year average both in the UK and on the continent and is already a clear concern. Rabobank's Q2 beef reports suggest that both EU beef production and consumption are likely to decline slightly by around 1-2% for 2019 year-on-year.
EU average prices for R3 heifers and steers have fallen throughout 2019. The UK's own deadweight cattle prices have matched that trend seen on the continent.