AHDB Reports Reveal Key to Growing Overseas Markets
UK - Valuable insight into how the UK can grow its meat and dairy exports in key markets has been revealed in three new reports – launched last week at the Oxford Farming Conference.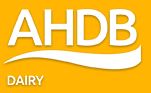 In 2017, the work of the Agriculture and Horticulture Development Board (AHDB) played a significant role in the export of around £3.3 billion worth of UK red meat, dairy, potatoes, cereals and oilseed products.
Now, as part of its ongoing work to grow these exports and gain new market access, the Consumer Insight team has used its technical expertise to help unlock future opportunities overseas.
The new Country Focus Reports, which were unveiled at the conference last Thursday, provide a topline look at consumer eating habits and buying behaviour in key target markets.
The reports, which are the first in a series of publications planned for 2019, focus on China, the USA and Japan – where work is ongoing to gain access for beef and sheep meat exports from the UK.
Once market access is granted, safety and heritage will be the key to capitalising on the lucrative Japanese market, according to the new report. The UK currently ships pork and dairy products to Japan, both of which have seen growth in terms of volume and value over the last year.
AHDB International Market Development Director Dr Phil Hadley said: "With work ongoing to gain access for our sheep meat and beef, it is more important than ever to fully understand the needs of Japanese consumers and how we can make the most of future opportunities.
"The high value economy of Japan offers great prospects for our UK producers and the variety of cuts consumed in the country presents carcass balance opportunities also.
"We believe these reports are a valuable source of information for industry and will help us all gain a greater understanding of different food trends, eating behaviours and purchasing decisions around the world. This is crucial if we are to grow our exports to new and existing markets outside of the EU."
The Country Focus Report on Japan shows that consumers show little familiarity with Brand Britain when it comes to food due to the small scale of exports to the country. However, marketing Britain's products to satisfy some or all of the key consumer demands will help the UK succeed in this highly competitive market.
AHDB Consumer Insight Manager Steven Evans added: "The report reveals that younger consumers in Japan state 'price' as a top priority when choosing meat or dairy products, whereas people over the age of 55 believe food safety is the key motivator in selecting products.
"It also shows that there is an increasing interest in health and well-being as Japanese consumers become more educated on the importance of diet in promoting long-term health."
The China report shows that food safety is critical to consumers. Messages about heritage, safety and nutritional benefits are likely to do well and exporters need to tell a story about 'Brand Britain' that resonates with shoppers. Consumers have positive feelings towards British food, associating it with quality and safety.
It also flags that many Chinese consumers have joined the global middle class, driving consumer spending and an appetite for imported food – making it an attractive market for UK exports.
In the USA, quality is top of mind for most Americans but value for money is critical, especially when shopping for meat. Despite having a high level of disposable income, discount stores are popular.
However, consumers don't expect low priced products to be of a low quality, according to research by AHDB and ICM.
And while the report claims there isn't much recognition of British produce in the US, raising consumer confidence in our products is key to increasing exports, which are likely to be at the premium end of the market.
AHDB's Chief Communications and Market Development Officer Christine Watts added: "These reports represent another example of how AHDB is working with farmers, growers and industry to capitalise on the opportunities that export markets present.
"Our Consumer Insight team has used its expertise to complement the work of our export team, who work tirelessly to gain new market access and increase shipments of agricultural products around the world.
"It is vital that we have a greater understanding in each market of what is important to the consumer and how we can use this valuable insight to promote our products to best effect. We are incredibly proud of these reports and we're delighted to be able to launch all three at today's Oxford Farming Conference."
All three reports are available to download from the AHDB website.
TheCattleSite News Desk