Lower Market Values Hint at End to Milk Price Rises
UK - A change in the direction of the milk market value (MMV) in September points to potential downward pressure on farmgate prices by the end of the year.
With milk production across the EU showing little or no immediate impact from the hot dry summer, few concerns remain over a lack of milk supplies. This has shifted market sentiment, and put buyers in a stronger position to negotiate lower prices.
The impact has been seen on wholesale markets, with prices falling for butter and cream. The drop in the MMV in September was limited however as mild cheddar prices held firm for most of the month.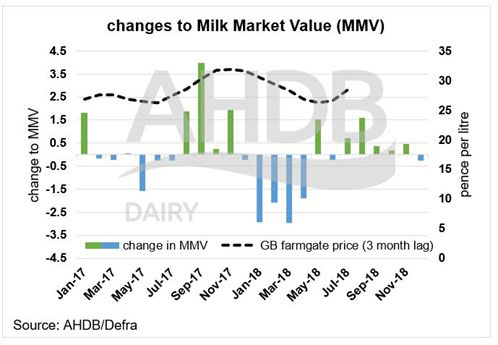 TheCattleSite News Desk