Meetings Focus on Maximising Livestock Production from Grass
SCOTLAND, UK - Livestock farmers are invited to attend one of the six free "Better Grazing" meetings being held across Scotland next month.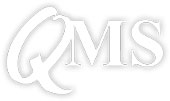 Trevor Cook, a grazing consultant and qualified vet from New Zealand, will be the key speaker at these meetings, which are being organised by Quality Meat Scotland (QMS) as part of the "Better Grazing" Programme launched earlier this month.
Mr Cook is well-known by farmers around the world for his work in farm consultancy, extension and research.
At the meetings next month, Mr Cook will share his extensive knowledge on livestock production and lead discussions on how Scottish livestock farmers can improve the utilisation of grass on their farms to maximise output and keep costs down.
He said: "In order to get the highest level of production from our livestock, it is important to understand their nutritional needs and how this fits with grass growth and quality.
"Knowing the nutritional demands of your stock and the value of correct feeding during pregnancy, lactation and post weaning is therefore critical to help drive profitability."
He added: "There are many challenges that farmers face to ensure that their animals are kept in the right body condition score to ensure optimal performance. Grass supply and demand can be a challenge at certain times of the year, as is ensuring the correct quality and quantity of forage offered."
Emily Grant, Knowledge Transfer Specialist at QMS encouraged livestock farmers to attend these meetings.
She said: "I'm delighted that Trevor is able to come at speak at these meetings. He has a huge depth of knowledge and experience of profitable farming systems through maximising the use of pasture.
"Understanding the role of nutrition in ensuring optimal calving and lambing percentages, new born survival and growth rates is fundamental to profitability.
"Meeting most of these nutritional demands from grass will help keep purchased input costs as low as possible. This will be a valuable meeting whatever type of grazing system you have in place."
The Better Grazing meetings will be held at NTS Culloden, Inverness on Thursday, 14 September; the Thainstone Centre, Inverurie on Friday, 15 September; the Ardshiel Hotel, Campbeltown on Monday, 18 September; the Gloagburn Farm Coffee Shop, Perth on Wednesday, 20 September; the Dryfesdale Hotel, Lockerbie on Thursday, 21 September; and Melrose Rugby Club on Monday, 25 September.