Castello Launches New Sensations TV Ad Campaign
UK - Castello – one of Arla Foods' leading brands – launched a new TV ad campaign yesterday to bring to life the sensations that consumers experience when eating its range of speciality cheeses.
Instead of focusing on provenance, the £1.2 million Sensations campaign aims to explore the complex and intense tastes, textures and flavours of Castello cheeses, in particular Tickler, Creamy Blue and Pineapple Halo.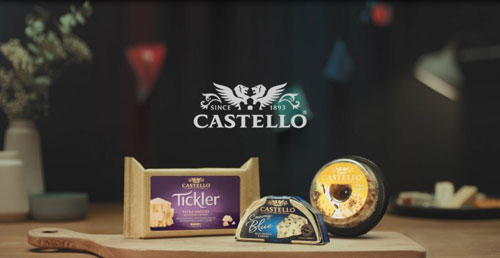 In the film, the viewer travels through a range of experiences via a central character, with the journey acting as a metaphor for the sensations consumer experience with Castello cheeses.
The TV ad kicks off wider Castello brand activity across social media, a partnership with AOL and the Huffington Post, and the Great Yorkshire Show.
The ad will be on air throughout July and on alternate weeks in August.
The campaign follows an incredibly successful year for the Castello brand, which is worth £19.8milion in the UK.
The brand has scooped a clutch of awards this year, including a Gold, three Silvers and a Bronze at the Devon County Show; and a Bronze and Silver at the British Cheese Awards.
Figures for 2016 show that 33 per cent of Castello's sales were incremental to the total cheese category[1], with 41 per cent of consumers identified as repeat customers[2].
You can watch the TV ad by clicking here.
[1] Kantar World Panel 52 wk/e 1 January 2017
[2] As above
TheCattleSite News Desk