Ag Employers Say Finding Front Line Workers Biggest Challenge
CANADA - The Human Resources and Training Coordinator with Manitoba Pork says the biggest challenge for pork industry employers is attracting front line workers, Bruce Cochrane reports.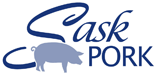 Farm-Scape is sponsored by
Manitoba Pork Council and Sask Pork
FarmScape is a
Wonderworks Canada
production and is distributed courtesy of Manitoba Pork Council
and Sask Pork.
Manitoba Pork will host an Employee Recruitment Seminar, open to anyone within the agriculture industry responsible for recruiting workers, this coming Wednesday at its office in Winnipeg.
Janice Goldsborough, the Human Resources and Training Coordinator with Manitoba Pork, says the big challenge for recruiters is finding front line workers.
Janice Goldsborough-Manitoba Pork
For example, in the pork industry a swine technician.
In the agricultural industry, a person who will work out in the fields picking weeds, picking vegetables, helping out harvest time, helping out at spraying and seeding time.
The general farm laborers seems to be one of the harder positions to find.
I know that our pork, especially the independent producers, have a very difficult time because they have competition from other organizations such as the Manitoba government Department of Highways, so areas that might be paying them more money and they may not have to put up with smelly conditions such as a pig barn or the heat of working out in the middle of a field picking weeds or picking vegetables.
Those are typically the hardest positions to hire for.
In the agricultural industry in general a lot of our people are looking at innovative ways of recruiting, whether it's putting a sign on the highway or, unfortunately, more and more have had to look at temporary foreign workers, bringing those in because they just can not find enough people locally who are wanting to do those type of jobs.
For more information on the Employee Recruitment Seminar call Manitoba Pork at 204 237-7447.
TheCattleSite News Desk