Arla Raises Glass to Celebrate World Milk Day 2017
IRELAND - Arla farmer owners, colleagues and consumers in the UK are joining milk lovers around the globe today to 'raise a glass' celebrating milk and the great nutritional benefits it brings as part of World Milk Day 2017.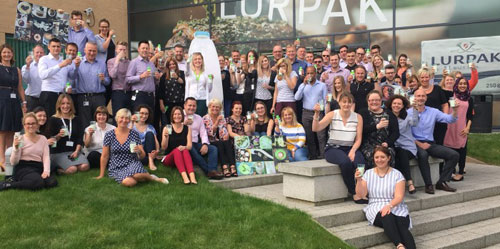 The farmer-owned dairy company has joined forces with other big global dairy companies to celebrate milk under the umbrella of "raising a glass to milk".
Members of the Global Dairy Platform have organised hundreds of events internationally and reached several million people through its digital campaign that encourages as many people as possible to show their personal celebration of milk.
Stu Ibberson, Arla UK brand category director for milk said: "World Milk Day provides Arla a fantastic opportunity to make people stop and think about milk and the important role it plays in our lives. Furthermore, it allows Arla to demonstrate its farmer-owned status and I'm delighted by the number of our owners in the UK who are getting behind the day to celebrate milk."
There are a number of events at Arla's UK sites including Leeds Head Office, Stourton, Taw Valley, Oswestry and Westbury. In addition, farmer owners, colleagues and consumers have joined the global campaign by posting a picture or Boomerang* video and sharing it on social media with the hashtag #worldmilkday.
Mr Ibberson continues: "In previous years, dairy companies have supported World Milk Day individually, but this year through coordinating a campaign with the Global Dairy Platform members, we can shout much louder about the important contributions of the dairy sector to economic development, livelihoods and nutrition."
World Milk Day was first launched in 2001 by the Food and Agriculture Organisation of the United Nations (FAO) to celebrate and increase public awareness about the nutritional and economic importance of milk and milk products around the globe.
* Boomerang is a two second video that is shown on a loop – it is created via an Instagram account but can be shared across social media platforms.
TheCattleSite News Desk