Sampling Organic Materials Effectively
UK - Two videos from AHDB demonstrate how to sample slurries and farmyard manures (FYM) for nutritional profiling.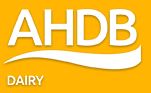 Taking representative samples and assessing their nutrient content accurately can help farmers make better use of organic materials and reduce costs.
The videos follow the steps necessary to obtain a representative sample and package appropriately to send to a lab for analysis.
They have been created ahead of publication of the new AHDB Nutrient Management Guide (RB209) which will be launched at the Grassland & Muck event at Stoneleigh Park on 24 May.
Typical values of the total nutrient content of livestock manures are tabulated in the Organic Materials section of the new guide. But a range of farm-specific influencing factors mean nutrient content can vary considerably from the average, meaning lab analysis can give farmers the edge when it comes to effective nutrient management planning.
Thom Washbourne, AHDB Knowledge Exchange Manager for Dairy, who hosts How to sample slurry, said: "All crops need a steady supply of nutrients to grow, we all know we have a certain amount of nutrients in our slurries – the question is whether they are more or less than the given values in the book.
"Accurate analysis of nutrient content means farmers can make better use of their slurry and save money on bagged fertiliser."
Bill Reilly, AHDB Beef & Lamb Scientific Officer for grass and forage, who presents 'How to sample farmyard manure', said: "Manure is often seen as a waste product but in many ways it could improve farm profitability and efficiency."
Visit www.ahdb.org.uk/RB209 to view the videos today and save it to your bookmarks to download the new guide on 24 May.
Visitors to Grassland & Muck can attend a briefing on the AHDB Nutrient Management Guide at 9.30am on Day 1 in the Forum Theatre, stand 301.
TheCattleSite News Desk