Food Processing One of Canadian Manufacturing's Economic Bright Spots
CANADA - Farm Credit Canada reports food processing remains one of the economic bright spots within the Canadian manufacturing sector, Bruce Cochrane writes.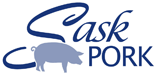 Farm-Scape is sponsored by
Manitoba Pork Council and Sask Pork
FarmScape is a
Wonderworks Canada
production and is distributed courtesy of Manitoba Pork Council
and Sask Pork.
Farm Credit Canada has analyzed the importance of Canada's food and beverage exports to the Canadian economy.
The food and beverage sector includes any type of primary farm product that's processed to some degree before being sold domestically or exported.
J.P. Gervais, Farm Credit Canada's Chief Agricultural Economist, observes the growth of food manufacturing in Canada has outpaced all other manufacturing sector as well as any other sector of the economy.
J.P. Gervais-Farm Credit Canada
Really the values depend on what sector are we talking about.
In some cases we're going to have further processing and then we're able to add a lot of value domestically before the end product has been shipped elsewhere.
Food manufacturing itself is the largest employer in the manufacturing sector so, when it comes to manufacturing, which has gone through a lot of different challenges since 2008 and 2009 with the global recession, you've seen the manufacturing base in Canada shrink quite a bit.
Where as, if you look at food manufacturing, we've been resilient through the recession and now since at least two years the food manufacturing sector has grown quite a bit in Canada, at an amazing pace and that's the result of very strong food demand in the world as well as domestically.
Everybody gains from having strong, solid performing food manufacturing and that includes producers as well as retailers.
So the importance of the food manufacturing base for us in Canada is absolutely critical to develop, continue to grow our farming sector as well has having it performing in a retail sector that employs many Canadians.
Mr Gervais says the pace of growth in food manufacturing in Canada has kept pace with growth in food manufacturing world wide.
He suggests there's potential to keep even more of the commodities produced on Canadian farms within its borders, add value to them and sell them to the world.
TheCattleSite News Desk