Nutriad Appoints Business Manager Poland
POLAND - Multinational feed additives producer Nutriad announced the appointment of Mr Przemyslaw Przeor as Business Manager of its Polish branch, Nutriad Polska.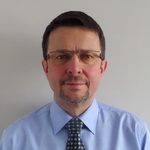 Nutriad, expert in Mycotoxin Management, Palatability and Digestive Performance, has had a presence in Poland for many years and continues to see it as a key market within Europe.
Stated Simon Martyn, Regional Director EMEA: "With roughly 10,000 Mmt of feed produced, Poland is a strategic market for us in Europe. We want to further strengthen our position in Poland and grow with our solutions for animal health and nutrition."
Przemyslaw brings with him considerable experience in the Polish feed additive market, as he has serviced customers in the country for more than 10 years.
Commented Mr. Przeor: "Nutriad achieved strong brand recognition in Poland over the years, building on products with a proven track record, supported by renowned technical experts. I am excited to have become part of the Nutriad team and look forward to growing our presence in Poland."
Nutriad delivers products and services to over 80 countries through a network of sales offices and distributors. These are supported by four application laboratories and five manufacturing facilities on three continents. Find out more at www.nutriad.com