Guaranteed Milk Price for January 2017 €34.50
NETHERLANDS - The FrieslandCampina guaranteed price for raw milk for January 2017 is €34.50 per 100 kilogrammes of milk. The guaranteed price for January decreases with €3.00 compared to December 2016 (37.50).
In the guaranteed price of 37.50 for December a correction of €3.50 was included because of too low estimated prices of the reference companies in recent months of 2016. It is expected that the prices of almost all commodities will increase slightly.
The protein price in January 2017 is €563.17, the fat price is €281.59 and the lactose price is €56.32 per 100 kilogrammes.
The guaranteed price applies to 100 kilogrammes of milk with a protein content of 3.47 per cent, a fat content of 4.41 per cent and a lactose content of 4.51 per cent and is exclusive of VAT.
From 2017 the amounts shown apply to an average supply of 800,000 kilogrammes of milk annually (in previous years 600,000 kilogrammes). The volume-based premium and seasonal scheme are discontinued starting in 2017.
The publication dates of the guaranteed price in 2017 are:
Monday 30 January
Monday 27 February
Monday 27 March
Monday 24 April
Monday 29 May
Monday 26 June
Monday 31 July
Monday 28 August
Monday 25 September
Monday 30 October
Monday 27 November
Wednesday 27 December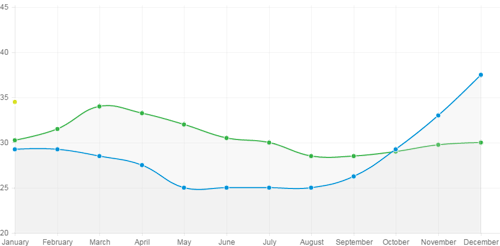 For further information, please click here.
TheCattleSite News Desk